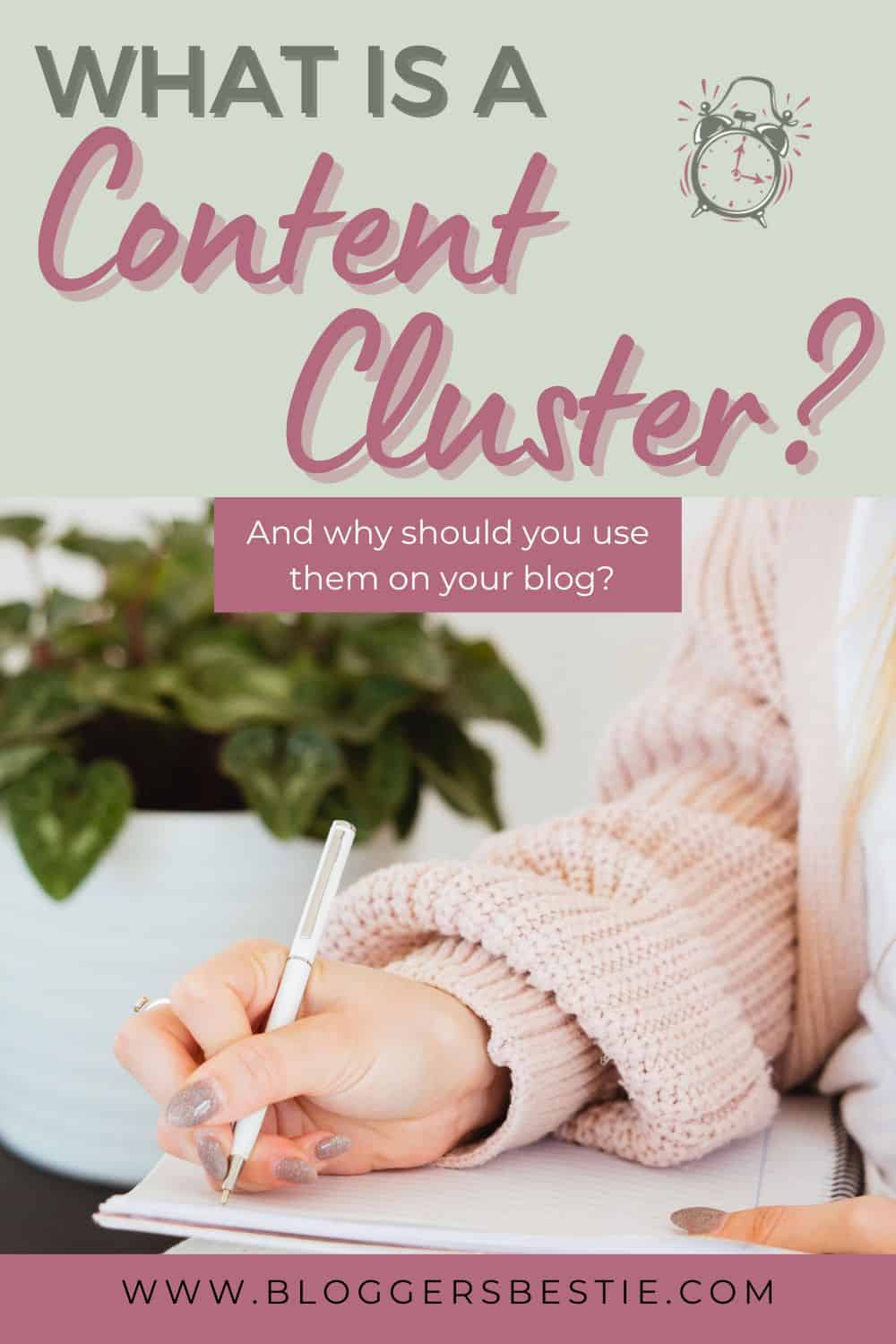 What is a Content Cluster?
August 19, 2022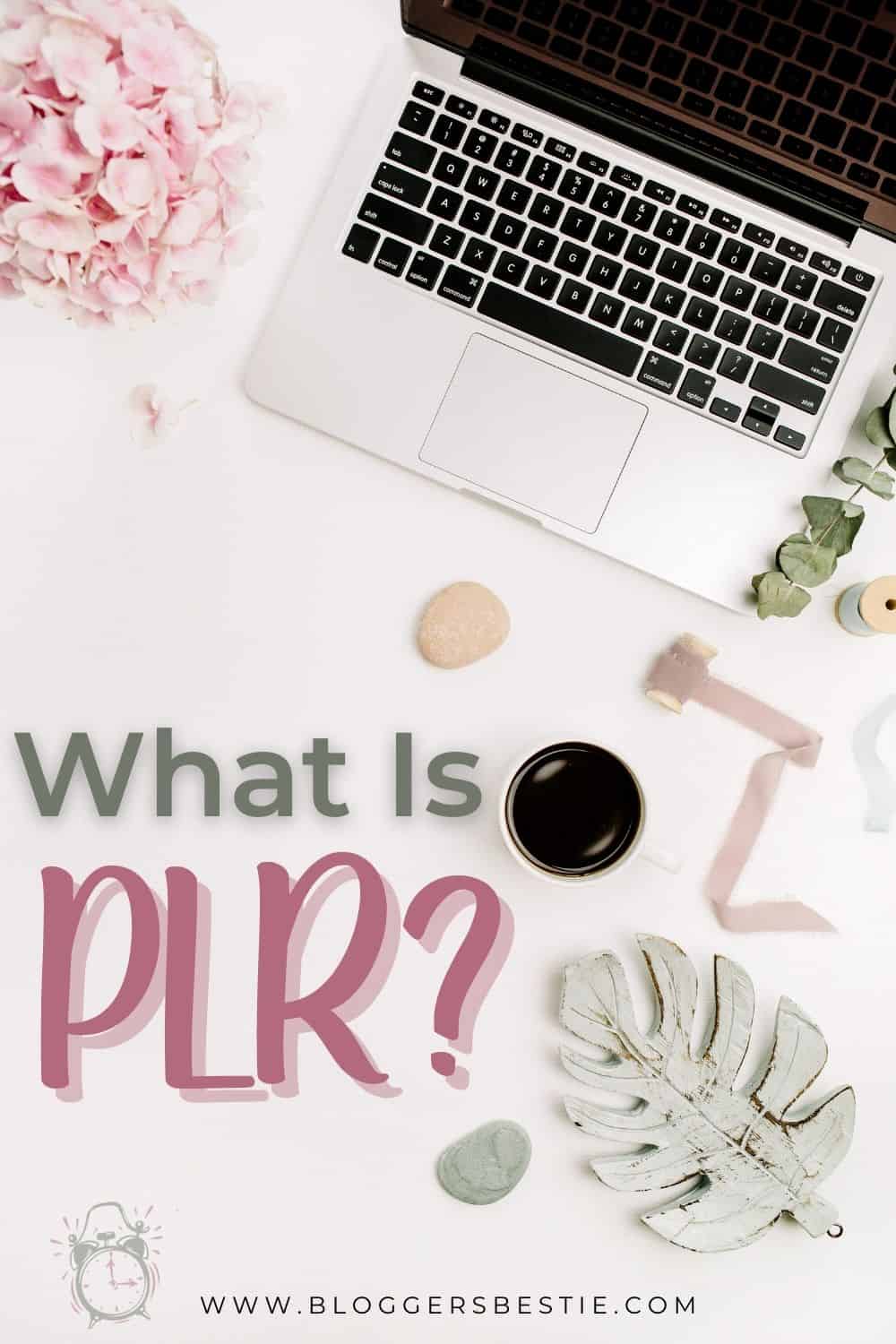 What Is PLR?
September 7, 2022
Here are the best blogging tools to help you run a successful, income-earning blog in any niche. Whether you are a new blogger getting started or looking to increase an established blog, these tools will help you do just that.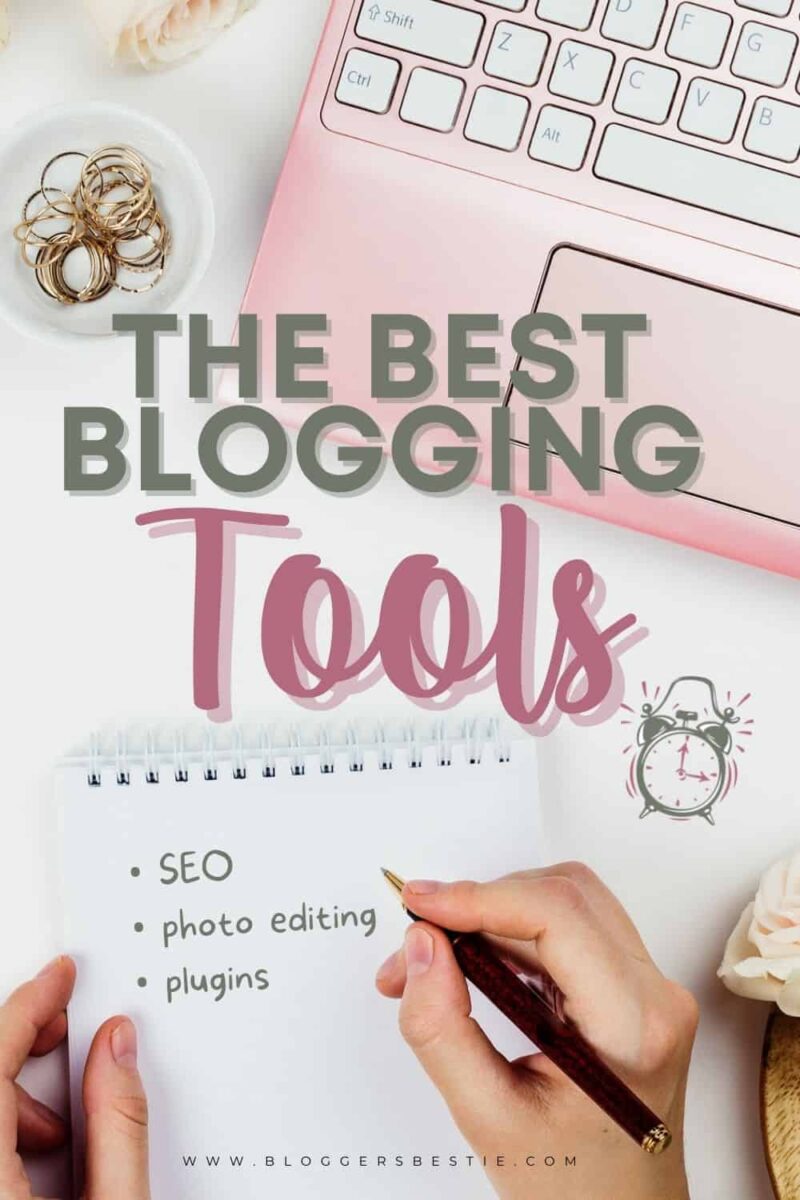 Having the best tools for any job will help you to be more successful, more efficient, and more organized – and blogging is no exception. There are literally hundreds of online tools that claim to help you be a better blogger, but how do you know the right tools for you?
This is my list of everything you need to run a successful, income-earning blog — and none of the stuff you don't. Whether you are just getting started or you have been blogging for a while and want to take it to the next level, this list is for you.
The Basics
If you're just getting started blogging, this is a list of what new bloggers need to get started on the right track. Setting up your WordPress Blog correctly from the beginning will save you hours of heartache later on. Yes, there are other blogging platforms – but WordPress is by far the best content management system and will give you everything you need to run your own blog in any niche.
If you have been blogging for a while, making sure that you have all of these basic tools set up properly is important to growth, as many things have changed in the last few years. What used to be taught as "best practices" no longer exist or are relevant in the space.
A Domain Name
Owning your own domain name is an important part of branding, but also makes it easy for your audience to remember you, find you, and also refer you to their friends. You want your domain name to be short, easy to spell (spelled correctly), and easy to remember.
Additionally, I suggest searching until you find something that you love that is available as a .com. While many bloggers have found success with .net or .biz, it is still pretty ingrained to think of a website as a .com.
Also, consider registering your domain for five or more years. If you are committed to blogging as a profession, you are in it for the long haul. Buying and registering your domain long-term will not only keep your domain secure but shows commitment and stickwithitness, two very important aspects of successful blogging.
If you can not purchase that far in advance, at least make sure that your domain is set to auto-renew and that you keep your credit card on file up to date. Also, ensure you read any and all emails from your host and domain provider.
A Hosting Plan with WordPress.org Installed
Once you have chosen your domain you want to purchase a hosting plan and install WordPress onto that plan. Bear with me… this part gets a bit confusing. While I always suggest using WordPress as it is hands down the best blogging platform, this is not wordpress.com. Purchase your domain and a hosting plan from somewhere like TheOneStopBlogShop or GoDaddy and then install the WordPress.org software onto that hosting.
WordPress.com-hosted blogs are very limited in what they allow, and you do not want something as silly as not being able to install a WordPress plugin holding you back from the success you deserve. WordPress.org is the free, open-source WordPress software that gets installed on your hosting plan and allows you to create a website that fits your exact needs without any limitations.
An SSL Certificate
Even if you have no plan to sell anything on your blog, you want to make sure that you keep an active SSL certificate at all times. The SSL Certificate is a short script on your web server that provides security for web traffic. A secured site URL will include an "s" – https:// vs http:// – and is another ranking factor for Google. Some web hosting plans come with a free SSL certificate for the first year.
Social Media Accounts
Securing your blog name on the most popular social media platforms — even if you do not plan to use them right away — will potentially save you heartache later when you learn someone else has your "name." Grabbing the basics – Facebook, Instagram, Twitter, YouTube, Pinterest, and TikTok – is a good place to start.
A Dedicated Email
Most of the time when you purchase a domain you have the option to set up one email address for that domain. It always looks more professional to have something like lynsey@bloggersbestie.com than bloggersbestie@gmail.com.
Not to mention when you start to grow your mailing list, your email provider requires a domain email. Go on and set that up now — you can always forward it to your Gmail account.
A Dedicated PayPal/bank account
While you are setting things up, go on and create a separate business PayPal account for your blog and connect it to a separate bank account where you can keep all of your blogging income and expenses separate from your household money. This will not only help you be more organized with taxes, but will make sure that your household money is not spent on the blog, and vice versa.
Paypal has gotten more strict in how they manage their accounts, so make sure you set it up early, connect all of your accounts, and keep your account in good standing.
A Fast, SIMPLE, Organized Theme
Gone are the days of needing a super customized theme to make you "stand out" (and thank goodness for that!) The priority now is on functionality — mainly site speed — as search engines put a lot of weight on user experience when rendering search results. You want your theme to be clean, easy to read, and mobile responsive.
When choosing the layout of your blog, there are a few things you want to keep in mind:
Your header should be small and allow for your content to be seen "above the fold" – or before someone has to scroll.
Your homepage should show the best content you have to offer at first glance. There should be no question about the type of content someone would find on your site.
Use beautiful imagery to draw people into your content and make them want more.
Keep your navigation menu tidy and only include the high-level categories or pages to make for easy navigation.
Make sure that your font size and color combinations are easy to read on all devices.
Break up paragraphs and use bold text and headers to make content easy to read and easy to scan.
A Blogging Business Plan
Like any business, having a blogging business plan will help you to stay on track and focus on the most important tasks. One of the most important aspects of running an income-earning blog is to treat it like a business – not just a hobby. You need to set a plan for the content that you will create, how often you will publish, which social media platforms you will focus on, how you will connect with brands when you will apply for campaigns… all of it.
Just like every corporate job has a job description and job requirements, implementing this same structure in your blogging career will make the difference between making part-time money and full-time money from your blog. Make a plan, commit to doing the work, and the benefits will pay off exponentially.


Monetization Tools
If your goal is to monetize your blog, there are a few tools you should have to make connecting with brands for sponsored work and collaborations. Having great content and an engaged audience is always the first step, but when a brand is searching for who to work with, these tools will help you stand out from the crowd.
Remember that the PR agents and digital media managers are your best resource for collaborations and long-term contracts, so making their job easier while building a strong relationship of good communication and cooperation will go a long way. They have to report back to the brand why they think you are the best fit for the campaign and/or how you represented the product to their target audience. Just like growing your audience is all about relationships, fostering good relationships with brands and PR agents will benefit you tenfold.
A Great About Page
Many bloggers do not put enough priority on having a great About Page. Your About Page is not only incredibly important for your readers, but is often what brands will view first in order to see if you are a good fit for their company. Your About Page should be thorough, paint a picture of who you are and what you do, include photos of your life, and make it easy for readers and brands to connect with you. Your about Page should have links to your social media channels as well as any other properties that you run such as an Etsy store or Amazon Storefront.
You can choose to have a contact form on this page, but should also include your email address for brands who want to send you a direct email without having to fill out a form. You can code the email to be linked to execute an email or simply type it out, but please do not use weird characters or spaces in the email address. Spam is a part of life the same way junk mail is to your home. Just delete and move on, but do not make it difficult for those with good intentions to be able to reach you.
Lastly, make sure to keep your About Page up to date! If you have children, make sure that you do not have your children listed as preschoolers when they are heading into middle school.
Work With Me Page
While the About Page is great for your readers and will be the first place most brands check for relevancy, the Work With Me page should be geared directly towards the brands and highlight your strengths and opportunities for collaboration. You can include the types of collaborations that you offer and any requirements that you have for campaigns.
You may also choose to list some stats about your household that brands may find useful, such as the types of technology you currently have and past accolades for content you have created. Remember that brands are looking for content creators who have a natural, organic fit with their brand or product.
You may also choose to have a contact form on this page, but for sure make sure you also list your email address for those who want to send a direct email.
Media Kit
Some may think having a Media Kit is outdated, but as someone who currently works with brands to coordinate paid campaigns, I can tell you that the big brands still want them. A Media Kit is similar to a resume and should give a quick snapshot of why a brand would want to work with you. You can include brands you have worked with before, your social media follower count or engagement rate, some screenshots of your best content, and a bit of information about your audience demographics.
Your Media Kit can be created in Canva so that you can easily update statistics every time you send it out. In fact, if you choose to hire me to design your media kit, I send you the link to the Canva Template so that you can update it any time that you need to.
Rate Sheet
This has been a topic of debate for many years in the Blogosphere. Some say not to advertise your rates because you do not want to undercut what a brand may be willing to pay you, but unfortunately with blogging not being regulated, the rates for partnerships can vary greatly. Every campaign is given a budget, and the brand has to find as many bloggers as they can to work within that budget. By having a rate sheet, a brand can easily see where they can fit you into the campaign.
Note: Your Media Kit and Rate Sheet can be together in one document. This makes the PR Managers job much easier when organizing a campaign. Always remember the easier you are to work with, the more opportunities you will receive.
Blog Organization
Once your blog is set up properly, it is time to get everything organized so that you can begin creating good habits with your workflows. One of the biggest keys to running a successful blog is to keep your workflow as simple as possible so that you can complete it efficiently over and over again.
Trello
Trello is a fantastic task management software that can help you keep all of your blogging tasks at your fingertips. Trello is a very visual tool that uses boards and cards to keep your tasks together in one place.
The downside to Trello is that recently they have switched to prioritizing "team" environments, which has made it less user-friendly for solopreneurs. Trello allows you to create "boards" which then include "cards" for organizing your tasks. Trello offers "power-ups" that enhance the functionality of your cards to meet your workflow.
ToDoIst
ToDoIst is a simple and streamlined task management app. It works on a variety of synced devices and is essentially a dynamic to-do list that allows you to assign due dates, priority levels, and assign tasks to team members if needed.
With ToDoIst you can create templates that you can easily import for reoccurring tasks such as your content creation process or social media scheduling. Once something is finished, you simply check it off, and move to the next task.
ClickUp
If you want something a little more involved than ToDoIst, then try ClickUp. ClickUp also syncs across devices but gives you much more functionality with being able to upload assets, assign tasks, assign specific dates to tasks, see processes at a glance, and more. ClickUp allows you to color code by status and even mind map your tasks. ClickUp even has a few prebuilt blog templates to get you started.
Google Docs
Google Docs is one of the absolute most must-have free blogging tools available. Google Docs makes it easy to share content with collaborators, virtual assistants, and brands you are working with for sponsored content and affiliate collaborations. The ease of use with being able to share and make real-time edits in the same documents — again all free — is hard to beat.
As someone who is often the go-between content creators and brands for content drafts, nothing is easier to work with than a shared Google Doc.
Must-Have Plugins
WordPress Plugins are what give a blog added functionality to do just about anything you can think of. While it is important to keep your plugin list lean for speed and security, there are a few plugins that are absolutely worth the few milliseconds that may slow your blog down.
LinkWhisper
LinkWhisper is absolutely one of the best tools I have ever found for blogging. With LinkWhisper you can easily create a dynamic SEO-friendly interlinking system on your blog. You can even connect more than one blog for seamless linking between domains. LinkWhisper also picks up any broken links across your blog, so there is no need to have an additional plugin just for broken links.
PrettyLinks
PrettyLinks is a link cloaking plugin that uses your own domain to allow you to create links that are "pretty" and easier to share with your audience. With the free version, you can use PrettyLinks to make your affiliate links easier to remember and share (although do not use them for Amazon links!) and even get statistics on each link click.
With the paid version of PrettyLinks, you can go a step further with their "keyword replacement tool" which will scan your blog and automatically link any keyword that you set to direct to the set PrettyLink. This is great for affiliate links as you can target product keywords in posts you wrote years ago without even having to open the post.
Bloom
Bloom is a beautiful, economical Opt-In Form Plugin made by Elegant Themes that helps you convert your blog visitors into email subscribers with beautiful, eye-catching Opt-In forms without the need for a graphic designer. Bloom has six different Opt-In form types to choose from including pop-ups, in-content, "fly-ins" and even paywall type Opt Ins which require someone to subscribe before giving access to pages on your site.
Bloom easily integrates with the top email marketing software to make growing your email list a breeze. You can connect different forms to different subscriber groups for easy A/B testing or gauge how well different content is converting to subscribers.
Gutenberg/Block Editor
Hopefully, with your fresh WordPress.org install you already have access to "Gutenberg" – the name early adopters coined for the new block editor from WordPress. However, if you are a little more seasoned blogger and still holding on to that "Classic" editor plugin, this is your sign to let it go. The Gutenberg Block Editor has so many cool features, it is absolutely worth the learning curve.
The Block Editor allows for functionality such as "Reusable Blocks" where you can save the content in a block to be used across your blog. Even better you can edit that block in one place, and it will automatically update across your entire site. This is great for email opt-in forms, affiliate coupon deals, and more.
WP Rocket
WP Rocket is a robust caching plugin that helps your site load as quickly as possible. Site Speed is too important to ignore in today's world, and if you have been blogging a while, you probably have a lot of "fragmented" type files and codes throughout your site. WP Rocket helps to clean up all of those pieces and optimize them for fast and easy loading on all devices.
WP Rocket lets you edit settings related to lazy loading of images, minifying or removing CSS, and optimizing JavaScript execution. Delaying JavaScript files can directly impact two of the three Core Web Vitals – Largest Content Paint (LCP) and First Input Delay (FID) both of which Google has said will impact search engine rankings.
Short Pixel
Short Pixel is the best blogging tool for optimizing your images for fast loading without losing any of the photo quality. Because blogs can tend to be heavy on images — especially food, craft, and travel blogs — Short Pixel is highly recommended to keep your site running as quickly as possible.
There are three optimization options to choose from – lossy, glossy, and lossless – depending on how compressed you want the images to be and you can choose to either pay a small monthly fee or buy bulk credits as you need them. The ShortPixel Plugin will quickly compress all of your existing images plus automatically compresses new images as they are added to your media library. Short Pixel can even optimize PDF documents.
Wordfence
Wordfence is a security plugin that can block malware, intrusion attempts, login attempts, and more. There is a free plan as well as a paid version that lets you block malicious IP addresses in real time. The Wordfence Plugin puts a snapshot widget on your WordPress dashboard that shows stats on IPs blocked and even gives the ability to block entire countries if under a DDOS attack.
Wordfence can also block failed login attempts as brute force protection against hackers. You can also view real-time traffic and hacking attempts right from your WordPress dashboard.
SEO and Content Creation Tools
Back in 1996, Bill Gates said "content is king" – and that is one thing that has not changed. To have a successful blog, you must publish high-quality content that is relatable, educational, entertaining, and inspirational. Not only that, but you need to publish often and make constant updates to ensure relevancy. It sounds like a lot of work because it is… but these tools will help to make the process easier.
Grammarly
Grammarly helps you to make sure all of your spelling, punctuation and even sentence structure is correct – in real-time. With the Grammarly app, you get notifications of errors as you are typing, so you can quickly edit on the go. The best thing about the Grammarly Chrome Extension is that it works on almost every single page you are writing on – whether it is your blog, social media, email, etc.
Yoast SEO
Yoast SEO is one of the best plugins to assist with search engine optimization. BUT… it does not replace doing proper keyword research before you begin to write your post. Yoast is great as a checklist to make sure you are hitting the most important aspects of SEO, but simply getting a "green light" in Yoast does not mean the content actually has any chance of ranking in search.
Other benefits of Yoast include a redirection manager to avoid broken links, structured data capabilities, and setting up meta descriptions and social previews. Another benefit to Yoast Premium is reminders to update old content — which is loved by Google.
RankIQ
RankIQ is the absolute best writing tool for creating the best search-engine-focused content. RankIQ will run a report on any keyword you choose, and gather all of the data from the SERPs on page one of Google for that keyword. The report will show you the suggested word count, content grade, as well as high-level topics that you should cover in the post in order to compete against the first page results.
The RankIQ Content Optimizer will then help you to construct the post using keywords and contextual phrases found on other first-page ranking posts for that keyword. As you compose the post your grade and word count increase until you hit your goals.
Frase
Frase is another great SEO writing tool that includes AI-written content among other tools. Frase offers a great Outline Tool that can help you build the outline for your post before you compose it – this will help to avoid thin content by giving you a comprehensive list of topics to cover in your post. Frase lets you enter the main keyword and then it pulls in all of the H3 and H3 headers from the articles on page one for that keyword. You then simply click to add them to an outline.
KeySearch
KeySearch is a keyword research tool that rivals tools like SemRush and Ahrefs – but at a fraction of the cost. KeySearch will show you search volume and competition for any keyword, as well as a long list of related keywords. You can also explore ranking keywords for any domain, and even has a Brainstorm section that lets you see related trending terms for any idea you have.
KeySearch also offers tools such as a Backlink Checker, Competitor Gap Analysis, and Content Assitant. You can also research URL Metrics on any domain to see the DA score, the number of keywords, and even the estimated traffic that the site receives. KeySearch also works with YouTube to research content there as well.
AnswerThePublic
AnswerThePublic is a fantastic free content creation tool that shows what people are searching in relation to any keyword. Going beyond just the "who, what, when, where, why, and how" AnswerThePublic uses autocomplete data from search engines like Google to list out dozens of useful phrases and questions that people ask around the keyword.
Affiliate Marketing Platforms
One of the most underrated and overlooked avenues of income for Bloggers is affiliate marketing. What was once only done by tech masterminds who created content solely to convert has now evolved into a whole ecosystem of bloggers, influencers, social media stars, and even corporate entities and coupon giants. If you are wanting to earn more from affiliate marketing as a blogger, here are the platforms where you want to have a presence.
ShareASale
One of the OG affiliate networks, ShareASale houses thousands of affiliate programs in every vertical. ShareASale lets you join as many programs as you want, and any commissions earned from any and all programs on the platform are paid out once a month.
Impact
Impact – formerly Impact Radius – is another massive affiliate network with some of the largest brands in the country. Impact is an incredibly robust platform that has more bells and whistles than anyone truly needs. However, some of the perks that make Impact so great are the ability to be paid out more often than once a month and even to set lower payout thresholds.
Refersion
Refersion began as more of a simple tracking software but has grown into an impressive affiliate network in its own right. Refersion has a direct tie-in to merchant shopping carts which means you can request your own custom coupon code when signing up, and as soon as you are approved, your coupon code becomes active. This is great for sharing your affiliate products on social media platforms like Instagram and TikTok where it is difficult to always share an affiliate link.
Affluent
One of the biggest headaches with affiliate marketing for bloggers is keeping multiple affiliate programs and networks organized in one place. Affluent saw that struggle and made a solution. Affluent will pull in all of your affiliate platforms to bring your data into one master dashboard. You will be able to see clicks, sales, conversion rates, and more.
Video, Photo Editing, and Design Tools
LightRoom
LightRoom is a great tool for editing photos on your desktop. LightRoom offers filters, brushes, and other effects that can make any photo vibrant and engaging. Lightroom is an Adobe product like PhotoShop but is geared towards editing photos' color and quality whereas PhotoShop lets you edit the elements of the photo.
With LightRoom, you can import a large group of photos, edit one to your desired look, and then sync settings to automatically edit every photo in the group to the same settings. This can save literally hours of editing time. With LightRoom Presets, you can quickly give the same aesthetic to multiple photos giving a cohesive look across your site.
Canva
Canva is an incredibly powerful tool for creating digital images for any need. Canva has tens of thousands of templates, elements, and stock photos that you can use for all of your online business. With the paid Canva plan you can access more tools, and create your own Brand Kit to keep your brand colors, fonts, and logos at your fingertips.
Canva also has a print-on-demand service that allows you to send anything that you design to be printed and shipped right to your door. You no longer need to hire a graphic designer – Canva has everything you could ever need.
PicMonkey
PicMonkey is another great tool for editing and creating digital images for online marketing. PicMonkey lets you easily resize images, create collages, and do basic photo editing. The biggest difference between PicMonkey and Canva is that Canva has very few tools to edit your photos whereas PicMonkey has filters, brushes, and touch-ups right inside the software.
PicTapGo
PicTapGo is a mobile app that makes photo editing a breeze. It offers dozens of beautiful filters that can easily brighten dark photos or set the mood with a more sultry look. You can even stack the filters to create a perfectly unique curated look for your aesthetic.
InShot
InShot is a mobile app for editing videos that you can use in social media posts as well as on your blog. InShot offers advanced features such as trimming, layering, voice-over, and more. InShot also allows you to create collages and easily turn still photos into video.
CapCut
CapCut is another well-loved video editing app. CapCut lets you edit videos as "projects" similar to InShot but also offers dozens of templates to make creating Reels and TikToks easier and faster. An added bonus – CapCut is free.
Email Marketing Tools
One of the best things you can do to grow your blogging income is to cultivate a mailing list. Unlike social media where you are in constant battle with algorithms and post timing, an email list lets you reach out directly to your audience and then patiently sit in their inbox waiting for them to open. Your biggest "challenge" is simply getting them to open the email. Here are a few must-have tools for growing your mailing list.
When it comes to choosing which email service provider you want to use, it all boils down to personal preference. The truth is that they all do virtually the same thing. FloDesk, Aweber, MailChimp, ConvertKit – they will all manage your mailing list perfectly. Some do have additional features for enhanced retargeting or funnel pages, but most bloggers do not need those extra features and simply need something easy to use for both you and your audience.
MailerLite
MailerLite is a great option for running a blogging mailing list as it has all of the tools you could possibly want — even if you sell products on your blog. MailerLite offers a free account for up to 1,000 subscribers but then starts at only $10.00 per month as your list grows. MailerLite lets you set up automation, have multiple groups and segments, A/B testing, RSS capability… truly anything a blogger would need. The only thing lacking with MailerLite is products and "pretty" Opt-In forms.
Bloom
Bloom integrates with your favorite email provider to create beautiful, dynamic Opt-In forms. Bloom offers a variety of options from sidebar widgets to in-content forms and lets you design every aspect of the form easily. It then uses a shortcode and plugin to be easily placed onto your website wherever you want it to go.
Opt-In Freebie
An Opt-In Freebie is just an incentive for your site visitors to subscribe to your mailing list. It does not need to be something major, but it should give value to your audience and be aligned with the content that you create. The Opt-In Freebie should be delivered immediately after someone subscribes to your mailing list and should be a good first impression of your blog.
For instance, if you are a food blogger, your Opt-In Freebie might be a small round-up of your favorite recipes or a printable kitchen conversion chart. If you are a travel blogger, your Opt-In Freebie might be a printable packing list of "must haves" for a specific trip (like to Disney or for a cruise) If you are a pet blogger your freebie might be a printable pet planner to help pet owners keep track of their pet's health. If you are a craft blogger, your freebie might be a few simple crafts that someone can make with household goods. The sky is the limit – but you want a small but impressive offer for your Opt-In Freebie to help grow your mailing list.
Welcome Sequence
Once someone subscribes to your mailing list and receives your Opt-In Freebie, having them go through a welcome sequence of emails is one of the best ways to start building the "like, know, and trust" aspect with your new subscriber. Your welcome sequence should introduce you, let the new subscriber know what to expect from you, and walk them through a few pieces of your best content so that they continue to look forward to more communications from you.
A Welcome Sequence should be 3-5 emails long, delivered every few days to your new subscriber. At the conclusion of the sequence, the subscriber is then moved into your main mailing list to receive all further communications. Learn more about growing your mailing list with Opt-Ins and a Welcome Sequence here.
Tracking Tools
Peter Drucker is credited with saying "You can't improve what you don't measure," and that is true with blogging as well. While almost all social media platforms offer their own Insights, there are a few blogging tools that you want to have to track your progress from your website as well.
Google Analytics
Google Analytics lets you track your website traffic performance across all sources. With Google Analytics you can drill down to traffic to a specific page or from a specific campaign or platform. You can also spot trends over time. You can also set specific parameters for links to get a clear picture of performance.
Google Search Console
Google Search Console – formerly Webmaster Tools – lets you track how you are performing in search. GSC gives a more transparent look at the Queries that your website is ranking for and shows the click-through ratio (CTR) of those terms. This is valuable insight into how human behavior is responding to your site.
Conclusion
Like every job, having the right tools will make the job much easier with less stress and worry. Having the best blogging tools at your fingertips will help you to earn more in less time while avoiding burnout. Some of these tools are free, and some of them are paid, but all of them are easy to use and will help you run a professional blog.