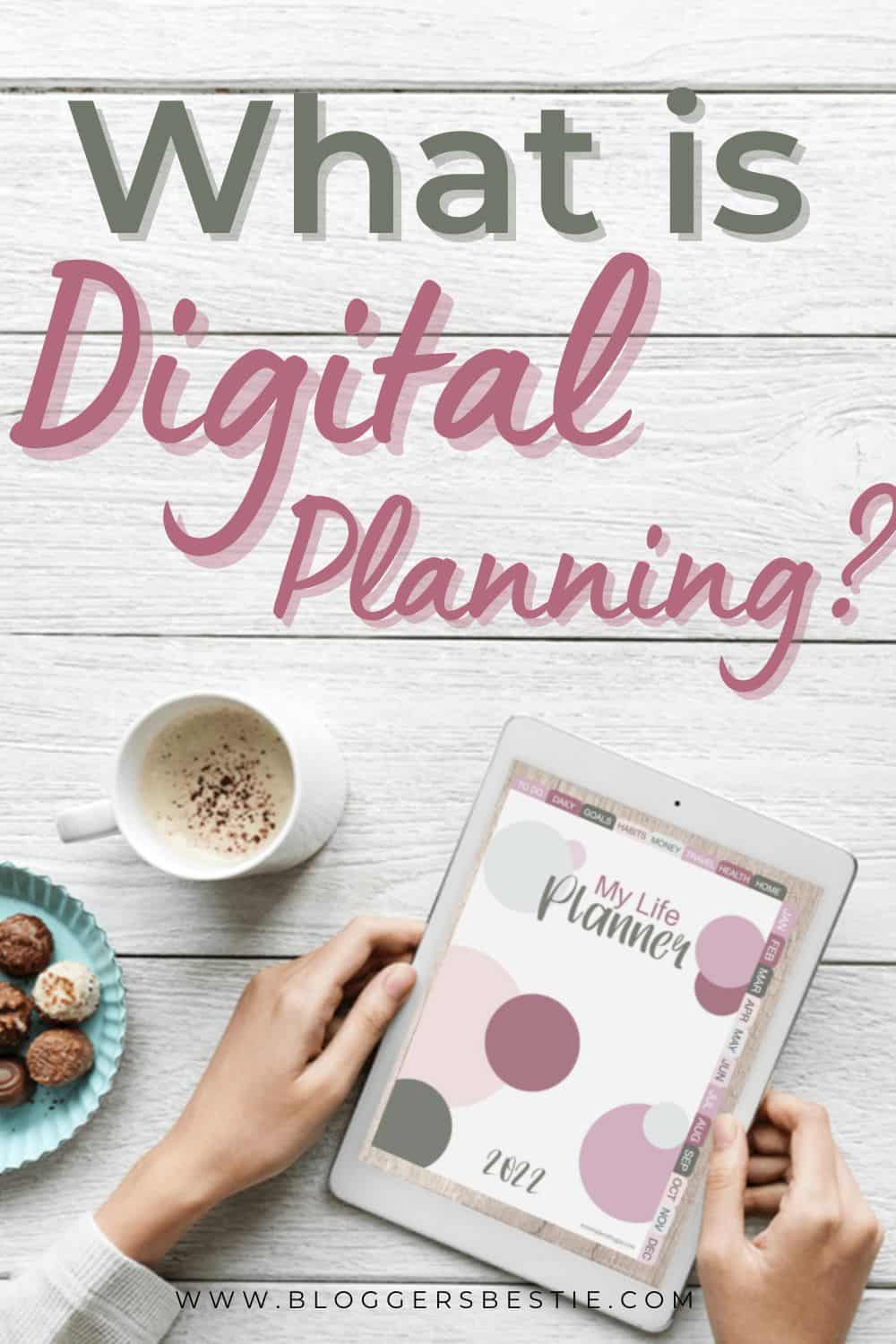 What Is Digital Planning?
July 29, 2022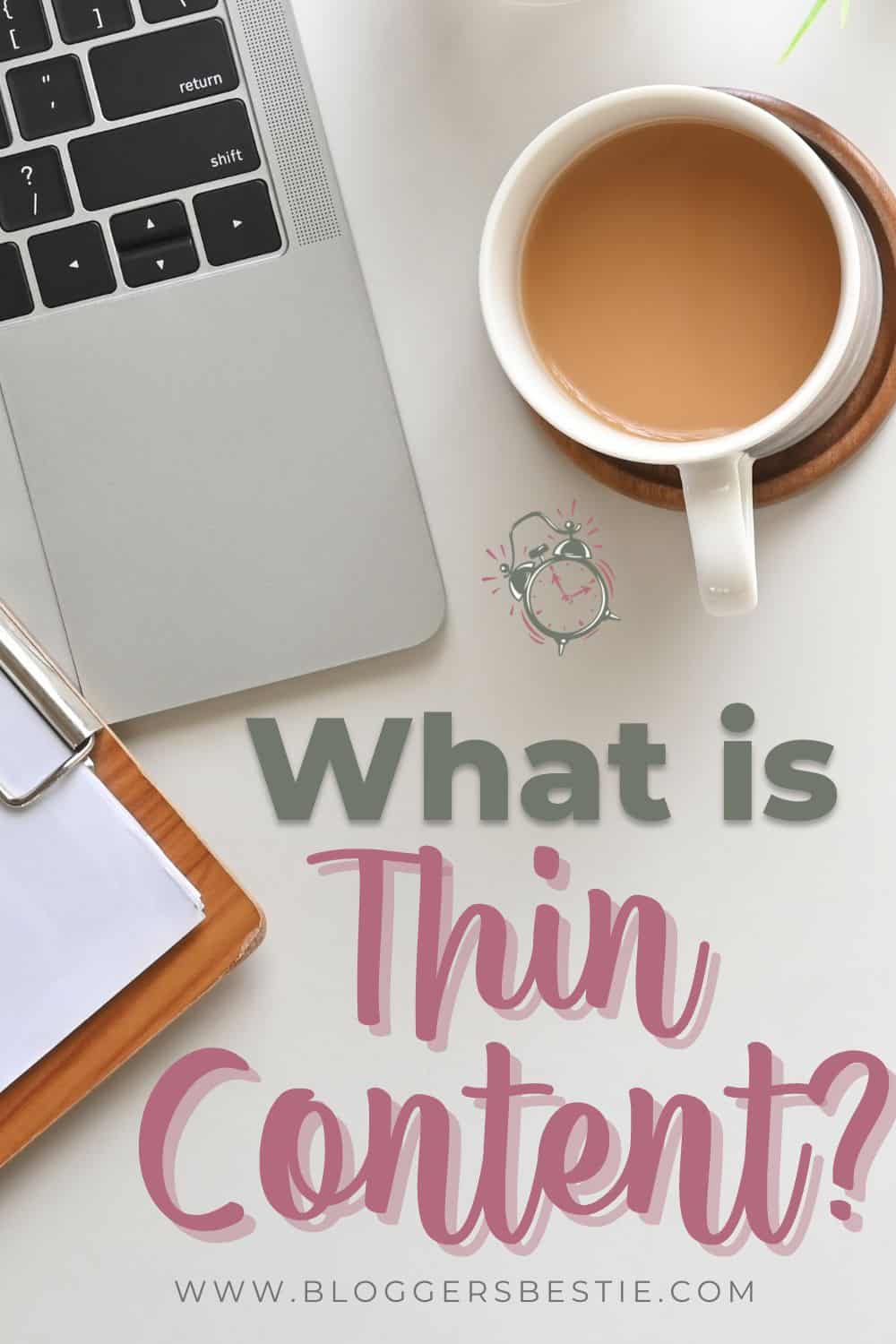 What is Thin Content?
July 31, 2022
Email marketing for bloggers is often one of the last tasks on a to-do list but it can often be one of the most beneficial. With a mailing list, you can reach your audience any time day or night without having to worry about algorithms or hashtags — your content even sits and waits for them in their inbox!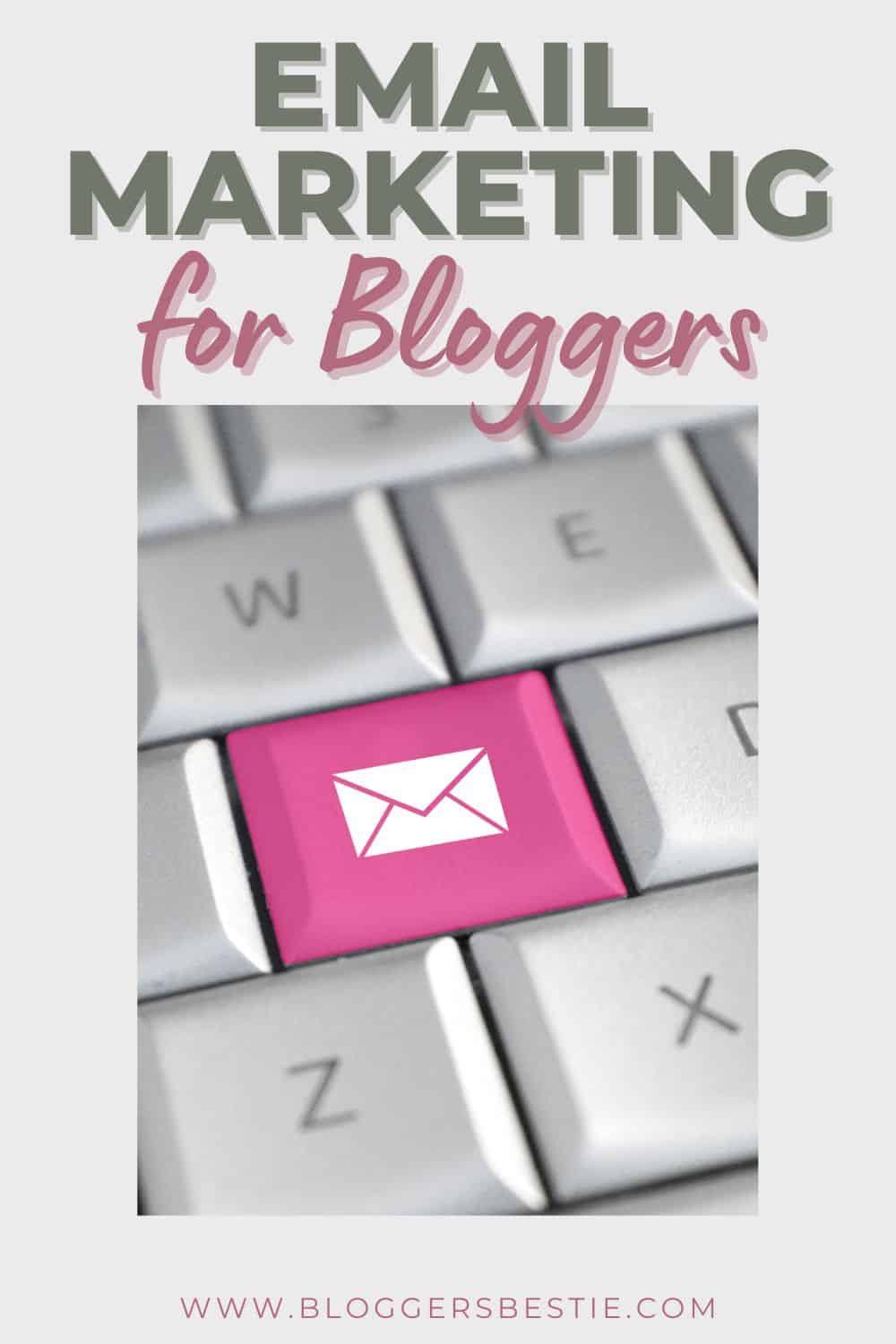 Why do Bloggers need to do Email Marketing?
Email marketing is right up there with affiliate marketing when it comes to things bloggers should do… but often do not prioritize. In fact, I would venture to say both should be just as important as social media marketing and SEO. But why?
Email marketing gives you an opportunity to really connect with your audience and build a community one-on-one. While you obviously connect on social media, most engagement is done publicly, and not everyone is comfortable asking questions that others can see. It has been said that for every one person who asks a question there are five who were thinking about it but did not want to ask.
Another huge selling point, you – and only you – own your list. At any time you can export your list and take them with you to another platform… no social media platform will allow that. In fact, if you choose to leave a social media platform or the platform itself closes (MySpace, anyone?) you lose everything.
And if that wasn't enough, email conversion rates are said to be higher in email marketing than in organic social media marketing. Whether you are selling your own products, jumping into affiliate marketing, or simply wanting more traffic, an engaged mailing list is your answer.
Email Providers
The first step in email marketing for bloggers is to choose an email provider. There are many to choose from that run the gamut on pricing and features. Choosing which provider to use is a personal choice, really because there are few things that really differentiate the services.
MailerLite
MailerLite has been a recent favorite in the Blogosphere and for good reason. they are incredibly user-friendly and have all of the tools you need to grow a strong and thriving list… at a fraction of the cost of their competitors. Their drag-and-drop editor makes customizing your emails a breeze – whether you are setting up an Automation (sequence) or even a beautiful RSS feed. While their forms leave a little something to be desired in the creativity department, a bit of tweaking the CSS and voila.
FloDesk
FloDesk gained popularity quickly in the blogosphere with its flat fee pricing. While other email services charge more as your list grows, FloDesk keeps it simple with one flat fee. Forever. No matter how big your list grows. Their FloDesk University and Blog are chock-full of tips for email marketing for any business. The only downside… no RSS to email function. Womp womp.
ConvertKit
Another favorite has been ConvertKit which was said to be "designed for Creators" and offers very similar features to MailerLite with a few added bonuses such as exit intent pop-ups and more options for opt-in forms. While the price tag is a bit higher, CovertKit can eliminate the need for more robust lead generation tools such as OptInMonster which runs just over $100 per year.
MailChimp
Intuit, the brand behind TurboTax, QuickBooks, and Credit Karma, acquired MailChimp in 2021 for a jaw-dropping $12 billion in cash and stocks. MailChimp goes beyond just email marketing to include fully customizable websites, e-commerce, and transactional emails. MailChimp excels in RSS to email automation BUT segmentation is not their strong suit.
Others include Mad Mimi, AWeber, and Infusionsoft… but really MailerLite, FloDesk, and ConvertKit offer everything a blogger needs.
Opt-In Success
Growing a mailing list starts with having a great Opt-In Offer. An Opt-In Offer is a free incentive that you give in exchange for a reader subscribing to your mailing list. By "Opting In" a reader is giving you permission to send additional emails to them until they unsubscribe.
Your Opt-In Offer — also called a lead magnet or lead offer — can be anything from a discount code to a printable to a full eBook.
You want your Opt-In to meet the following criteria:
Related to your content
Bring value to the reader
Easy to deliver/automate
Opt-In Offer Examples by Niche
If you are a Food Blogger:
Five Favorite Recipes from your blog
Complete Holiday Dinner Recipes (Easter, Thanksgiving, etc)
Must have kitchen tools
Downloadable measurements conversions printable
If you are a Beauty Blogger:
5 "must have" products from your favorite store (Ulta, Sephora, Target, etc)
Nighttime Routine Self Care printable
Best beauty tools for women over 40
If you are a Travel Blogger:
Printable packing list for vacation: beach, Disney, Vegas, etc
Five "must have" road trip essentials
Best road trip games for kids eBook
If you are a Tech Blogger:
Tips for using your iPhone/Android
Five best places to store your digital photos
Must have apps for productivity
If you are a Pet Blogger:
Pet sitter printable
List of foods pets should not eat printable
Puppy Parent survival guide
If you are a Fitness Blogger:
HIIT workout printable
Five "must-have" products for your home gym
Mileage tracker for running/walking/biking
Check out the BloggersBestie Shop to have a customized Opt-In Offer created for you OR choose from ready-made content that fits your niche!
The Email Welcome Sequence
The Opt-In Offer is incredibly important, but so is the Welcome Sequence. Your Welcome Sequence is where you will begin to build the relationship with your new subscriber to start the process of "know, like, and trust." A good welcome sequence will introduce you to your new subscriber, guide them through your best content, and leave them wanting more.
A Welcome Sequence should generally consist of 3-6 emails sent a couple of days apart after your subscriber opts in for the first time. This will begin to build the relationship and the sequence should be completed before they receive any other emails from you. This is why tagging, grouping, or segmenting is so important.
The goal of a welcome sequence is to introduce yourself and let your new subscribers get to know more about you as well as what they can expect as a part of your list. Each email will build upon the one so the "relationship" is solid before the subscriber is added to your larger list.
An example welcome sequence may look like this:
Email One: The Freebie.
If you have an Opt-In Offer, your first email will be when you deliver the freebie to their inbox. Technically this is the second email as the first email should prompt them to confirm their email address before receiving the Offer. This is called a Double Opt-In.
Since they just subscribed, the open rate on this email is going to be pretty high, so take advantage of that as an opportunity to do more than just hand over the freebie. (i.e. Begin building the relationship.)
While the true first impression was made on your blog and led them to want to subscribe in the first place, this very first email is your first opportunity to talk directly to them. Explain why you chose this particular freebie, what problem it has solved for you, and be sure to include a call to action for the reader to hit reply to tell you more about themselves.
Lastly, include a teaser of what is to come in the next email. You can be direct ("I will send another email in a few days with even more tips for…") but the goal is to leave them wanting more and expecting that next email.
You want this email to be warm and friendly – like you are talking to a new Bestie! Do not try to be overly professional or authoritative in your writing… humans want to connect with humans. Keep this one short and sweet but let your personality and friendliness shine bright.
Email Two: The Real Introduction.
The second email should arrive the following day after your new reader subscribes. This gives enough time for them to have checked out your freebie but you are still top of mind which increases the likelihood of the new subscriber opening the email.
The second email is the opportunity for you to really introduce yourself and tell your story about how or why you chose to start your blog. What has that journey been like for you? How have you changed as a person? How has your life changed?
Explain what they can expect as a subscriber – the type of content, how often you send emails, etc. Encourage them to connect with you on your favorite social media platforms and include links to some content that is related to the Opt-In Offer they received.
Consider including a "P.S." at the end and encouraging them to hit reply or send a direct message on their favorite social media account so that you can connect directly. Again remember to keep the tone of your email friendly and inviting, making sure that you are always talking TO your reader and not AT them.
Email Three: Another Freebie, Perhaps?
If you have another item that is related to the original Opt-In Offer, the third email is a great opportunity to send it to your new subscriber. YOU know that being on your list is valuable, but it may take a few emails before your new subscriber really understands that.
In this email, you want to offer something that supports the Opt-In Offer that has value. For instance, if your Opt-In Offer was an eCookbook of your favorite recipes, your Email Three Freebie might be a printable measurements conversion chart. If the offer was an eBook on housebreaking a puppy, the freebie might be a Pet Sitter Worksheet printable.
Even if you do not have another freebie, you want this to be a very valuable email. This is an opportunity for you to really show off your best content and show how you can help make their life easier with the content you create.
Email Four: But, Wait… There's More!
Even if you are not selling products on your blog, you want to treat your mailing list like a bank account: you must make some deposits before you can expect to make a withdrawal. If you are generous with your readers, they will be generous with you.
Email four should either be another supporting value add to your Opt-In Offer OR an opportunity to introduce your new subscriber to other great content that you cover on your blog along with a freebie related to that content for them to check out.
Following along with the example of the eCookbook Offer, your second freebie might be a "must try" recipe that didn't make the cookbook or a tip that helps make preparing the recipes easier. For the puppy example, it might be tips to prevent chewing things other than their chew toys.
Since they have already received two free gifts, sending a third will help you stand out and be more memorable. You are showing that you have great content that they need and will love and you are willing to give more than you take. That can go a very long way in today's marketing.
Email Five: A Withdrawal
In the fifth email, you can choose to ask for a "withdrawal" from the relationship. This may be offering one of your paid products or an affiliate product. While sales can seem scary, it is important that you get over that first hump so that you can continue to grow together.
The offer should be related to the Opt-In Offer, have been supported by the other two freebies, and have a limited time available to help create a sense of urgency for your subscriber to make the purchase. Some email providers even offer countdown clock widgets! Talk about a visual cue!
For the eCookbook Opt-In Offer, the product might be a Digital eCookbook that has far more recipes than the freebie did. For the Puppy, it may be a Digital Pet Planner that helps the new pet owner keep everything together for their new pooch.
Make sure you explain what the product is, what problems the products solve, and how it will make your subscriber's life easier. Do not be salesy or spammy… truly act as if you are suggesting the product to a friend.
Email Six: What's Next?
This is the final email of the welcome sequence and is an important transition for your reader to engage with you before they move to receive your regular newsletter. While your regular newsletter should still have a very friendly casual tone, this is the last really "personal" email – so make it count.
In this email, you can ask for feedback on what they have received from you so far and ask them to tell you how you can best help them going forward. You may also ask what types of other content they are looking for or forward to, as this will help you create new content in the future.
Optional: Remind them of the offer from email five with one last chance to purchase before the deal is over. You may also want to ask why they may not be buying the offer as this will give you valuable insight into how your audience is receiving your content. While this may be a tough pill to swallow, it is better to know so you can make changes than to continue to make the same mistakes.
A few final tips:
Remember to keep it casual and friendly… this is all about building relationships.
Make sure each email leads into the next email – you want to think of this series as guiding your audience through steps.
Think of the entire welcome sequence as one piece of content instead of 3-6 individual emails. Make sure it flows.
Reply to EVERY reply email you receive. These are opportunities to really connect and build relationships with the person on the other side of the screen.
In your automation, make sure that the last step is to move your subscriber to your main mailing list so that they will receive any and all emails you send going forward.
Want help writing your Welcome Sequence? I can help!
Forever Green Sequence
The "Forever Green" Sequence is a relatively new concept but rising in popularity as more and more people are seeing the value in email marketing for bloggers. The beauty of a Forever Green Sequence is that it keeps a steady flow of traffic to all of your content no matter when it was published or when someone subscribes.
A Forever Green Sequence follows along the same ideas as the Welcome Sequence and continues to walk every new subscriber through your best content one by one. This helps to guide new subscribers to content that you have already published that they might not otherwise receive in an RSS or Manual email.
As you publish new content, send it out to your main mailing list (which will not include those in the welcome sequence) and then simply add it to your automation where it best fits. Then the rest of your subscribers will receive it when they reach that point in the sequence.
Manual Send vs RSS
Most email providers now offer the ability to set up beautiful HTML emails from your RSS feed – meaning that the email will auto-populate each time you publish new content to your blog and send it to your subscribers on the schedule you set up. This is a great option for making sure emails go out at the exact same time every time.
With an RSS feed, you do not have the ability to personalize each email like you do with a manual send, but it will make sure that your audience receives something in their inbox from your regularly… as long as you are consistently publishing content.
With a manual send email, you can customize each one to a relevant topic, timely event, or inspirational idea as well as include old content that an RSS feed would not pick up. It takes a little more time to set up and a bit of creativity each week to come up with what to say, but the reward is often a deeper connection and a more engaged list.
Whichever option you choose, you can always send one-off emails when something exciting happens — like you release a new product or an affiliate program you are in has a crazy good sale.
Conclusion
While setting up and maintaining a mailing list is time-consuming, the benefits of email marketing for bloggers are hard to find anywhere else. Your mailing list can be one of the best blogging tools to help you make a full-time income. With most email providers offering free accounts to new customers until they reach a sizeable list, there is really no reason not to get started today.