Resource Library
Here are my must-have tools for running a successful blog selling digital products. Every one of these tools I have used personally and think they have played a part in my success over the years. 
DISCLAIMER: AS AN AMAZON ASSOCIATE I EARN FROM QUALIFYING PURCHASES. THIS PAGE CONTAINS AFFILIATE LINKS THAT WILL REWARD ME MONETARILY OR OTHERWISE WHEN YOU USE THEM TO MAKE QUALIFYING PURCHASES. 
My Must Have Business Tools
Everything in life is easier when you have the right tools - and blogging is no exception! Here are my favorite must have tools for creating digital products and running a successful money-making blog!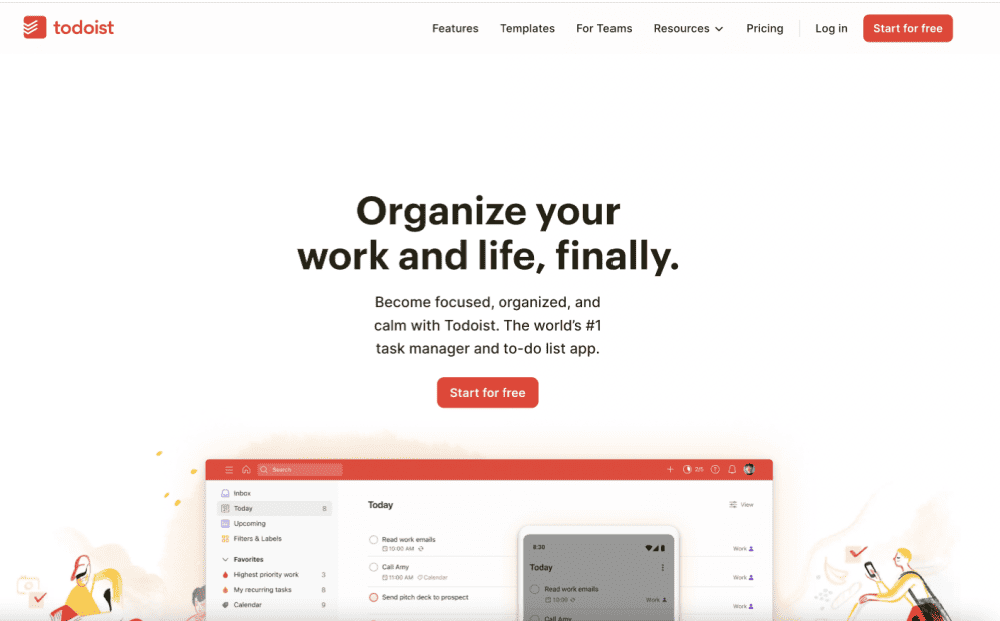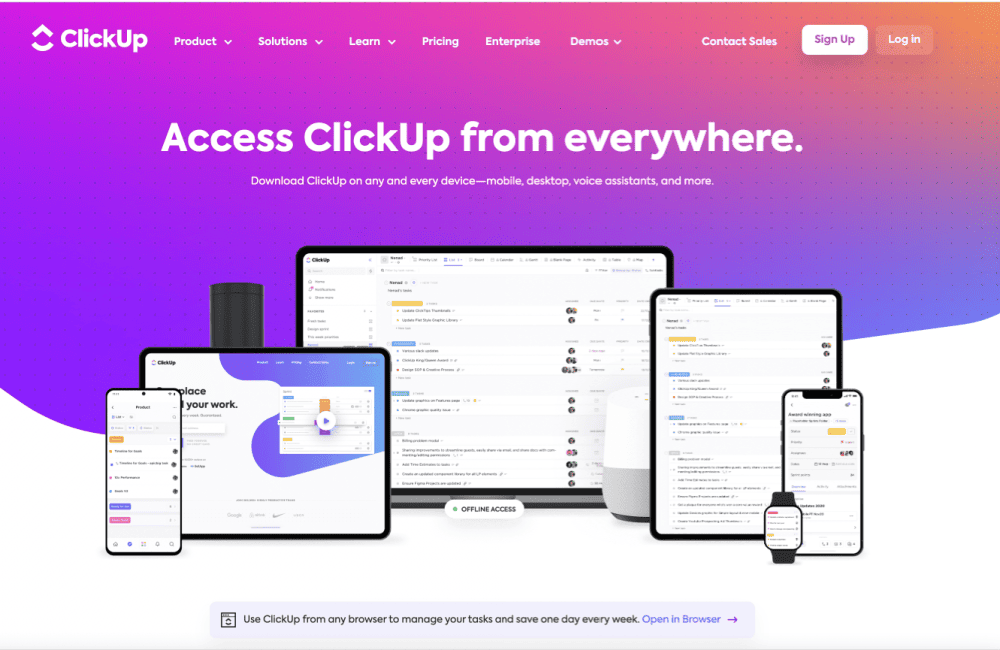 Canva
Canva is your one-stop shop for all things creative. From social media imagery to video editing to printed documents and whiteboards - Canva keeps everything together in one place. 
ToDoIst
ToDoIst is my go-to software for getting things done. This is a task list on steroids - keeping all things very simple so you do not get bogged down in details that ultimately do not matter. 
ClickUp
If you feel like you need something more robust than ToDoIst, ClickUp is your jam. This incredible task management software offers everything you could possibly need for organizing your blog content, social content, products, courses, and more. 
LinkWhisper
LinkWhisper is my #1 recommended Wordpress Plugin for a multitude of reasons. Interlinking is a huge part of SEO strategy but is also great for user experience. Quickly see orphaned posts, broken links, and 404 errors at a glance too without the need for additional plugins. 
PrettyLinks
Another must-have Wordpress Plugin is PrettyLinks. PrettyLinks uses your own website domain to create simple, easy-to-remember shortened links that can be shared on social, in email, and more. Great for affiliate marketing!
KeySearch
KeySearch is my favorite tool for Keyword Research. It offers all of the same bells and whistles as many of the other keyword research and tracking tools... without the massive price tag. This has everything you need to up your SEO game. 
Helpful Courses
The world of blogging is ever evolving, and it is important to embrace every change as an opportunity to learn and grow even more! Here are some of my favorite courses - both free and paid - that have helped me along the way.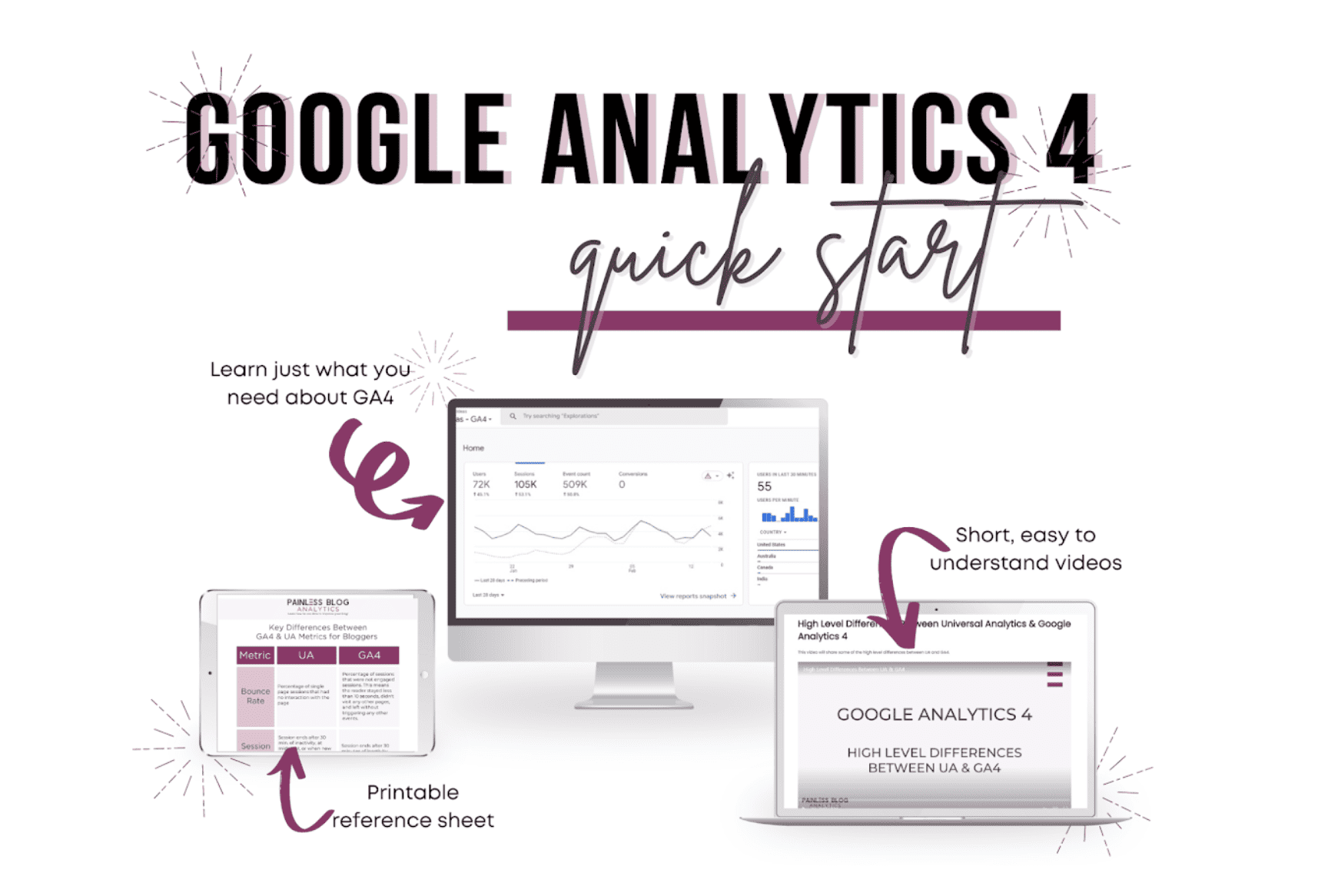 Google Analytics 4 Quick Start
Google Analytics 4 is upon us - whether we like it or not! My friend Sherry has spent numerous hours learning every aspect of this new software and breaks it down into bite-sized, easy to understand pieces in this course. 
Digital Product Startup Kit
Abigail Peugh spoke at FLOCK Presents and I was absolutely blown away - I knew I had to learn everything I could from her! This Startup Kit is one of the most jam-packed eBooks I have ever read in my 15+ years of blogging! 
How To Build A Free Resource Library
Honestly, this very course is the reason why I created this page! But I have learned a lot from Kimi Kinsey over the years and and she continues to put out great courses and tips over and over again. 
Home Office
Once you have the right tools in place, it is time to put together your home office to keep you organized, comfortable, and feeling inspired!
If there is any downside to being a full-time blogger, it is the amount of time spent sitting down. This is the office chair I have used and loved for two years. No more soreness even after long days at the computer. 
Lighting is crucial to making great videos and taking great photos - and relying on natural light can be rough. I love this massive ring light so much... that I ordered two! Super bendy and beautiful bright white light!
This is another tool I loved so much that I ordered a second one! It securely holds your smartphone at virtually any angle - even directly overhead! Great for shooting "hands in pans" style videos, crafts, tablet tutorials, and more! 
This Gimbal Smartphone Stabilizer is one of the coolest devices ever. The Gimbal App helps you to create the most gorgeous video while the Gimbal Device keeps the recordings smooth and professional.
One day with this Ergonomic Wrist Support Mousepad and you will never use a flat pad again! SUPER comfy and lightweight - I take it in my computer bag everywhere I go. Over a dozen designs to choose from.
Blogger ABCs - "Always Be Charging" - this Power Strip Tower is awesome! 12 outlets, 4 USBs, and a ten-foot cord to reach the outlet - I keep all the things plugged into this one convenient tower.