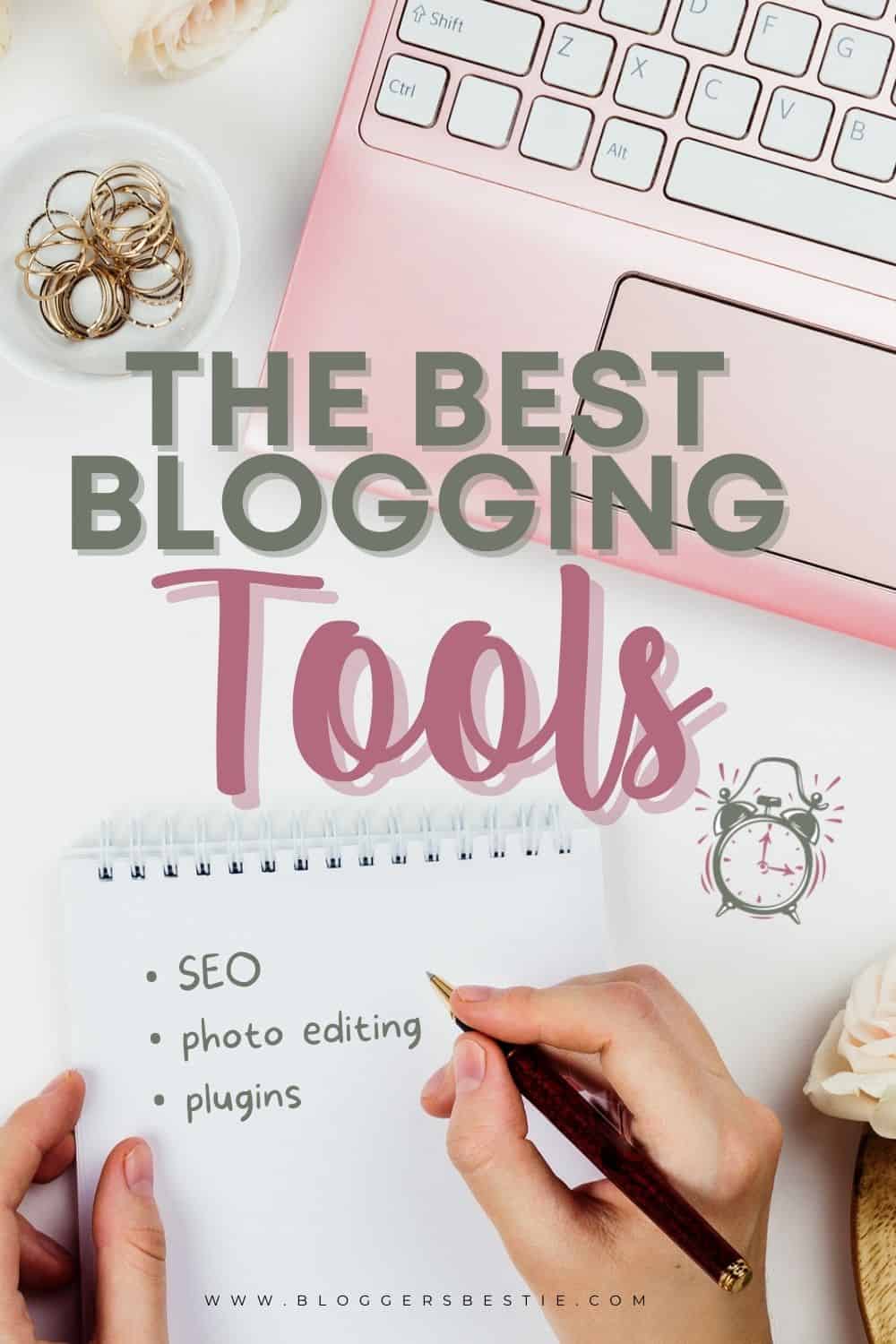 The Best Blogging Tools
September 3, 2022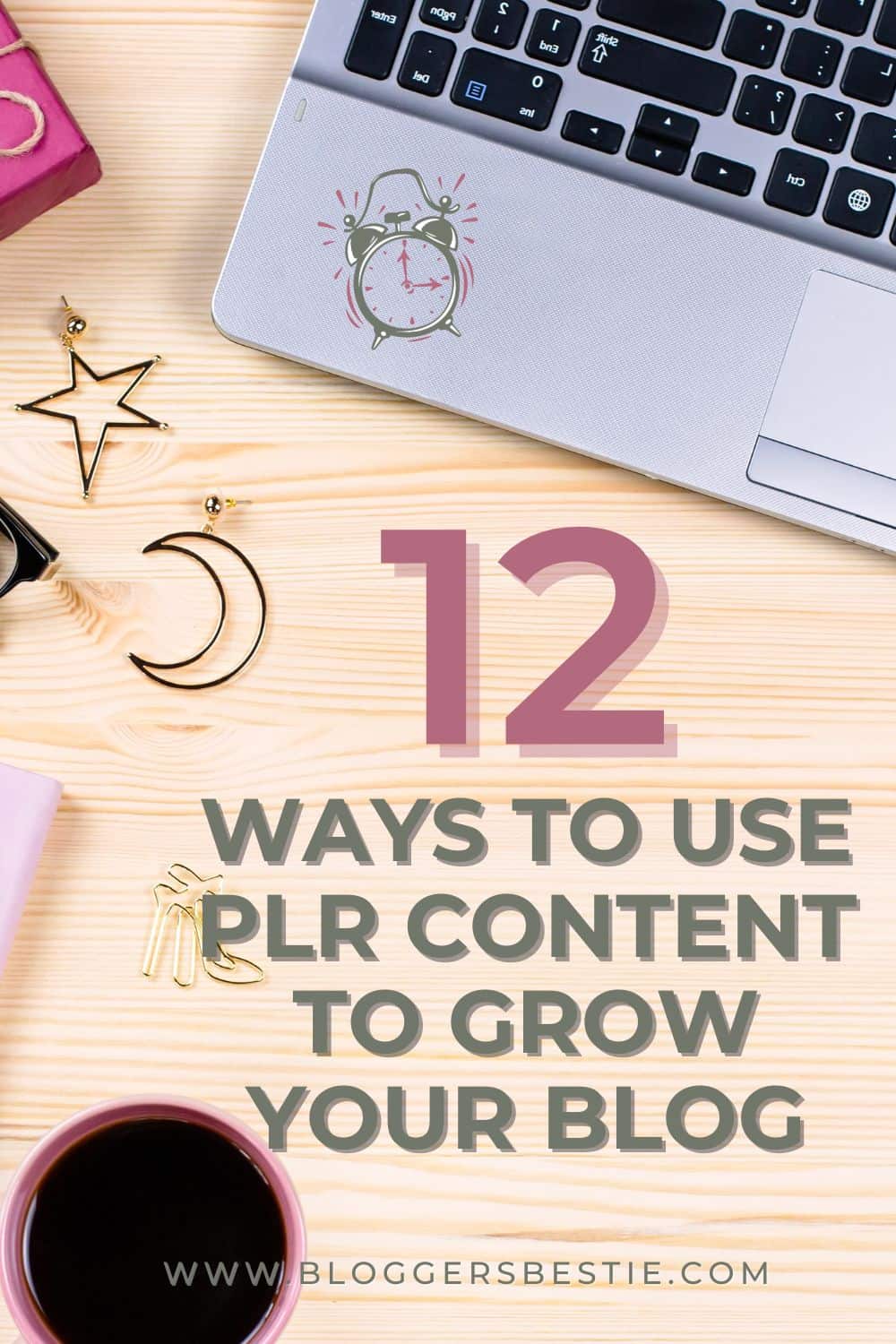 How To Use PLR Products To Grow Your Blog
September 10, 2022
What is PLR? PLR content is pre-written content specifically created to be used by anyone who purchases it. The content is typically sold in packs of articles or eBooks and can be used for a variety of purposes to help website owners save time in the content creation process. In this article, we are taking a deep dive into the world of PLR and how you can use it to grow.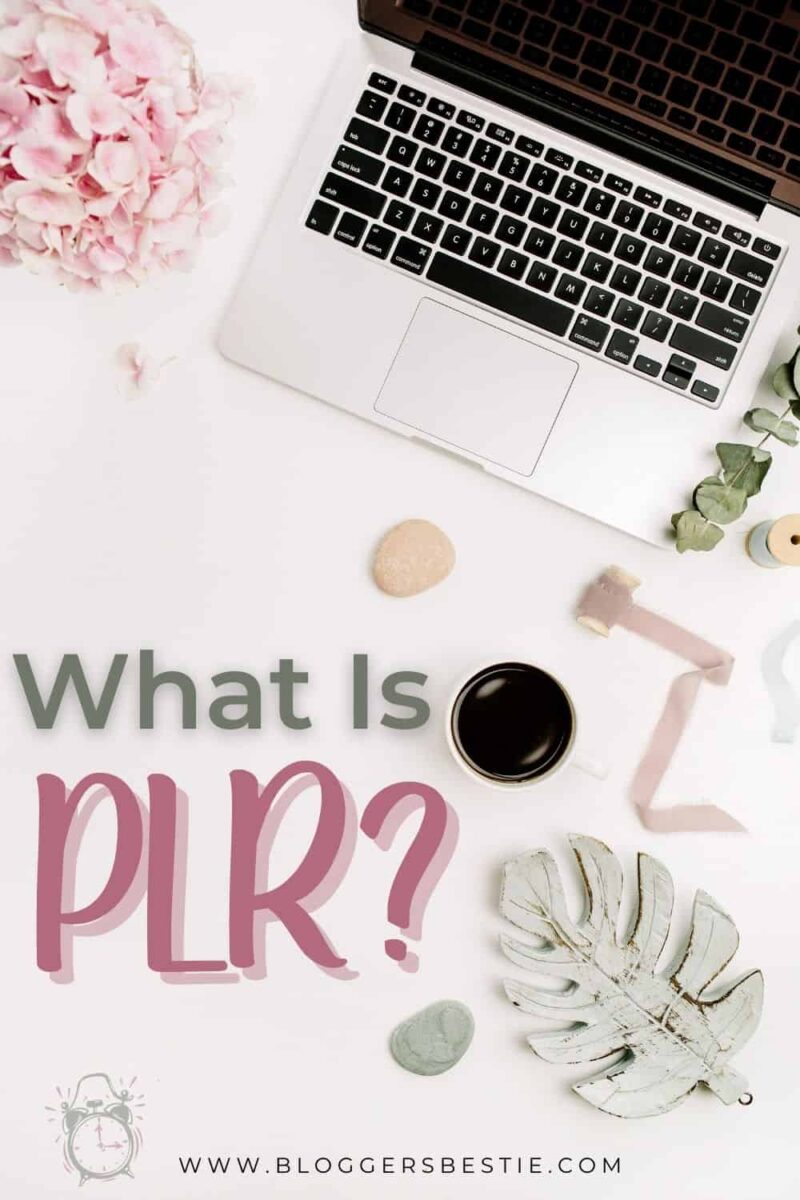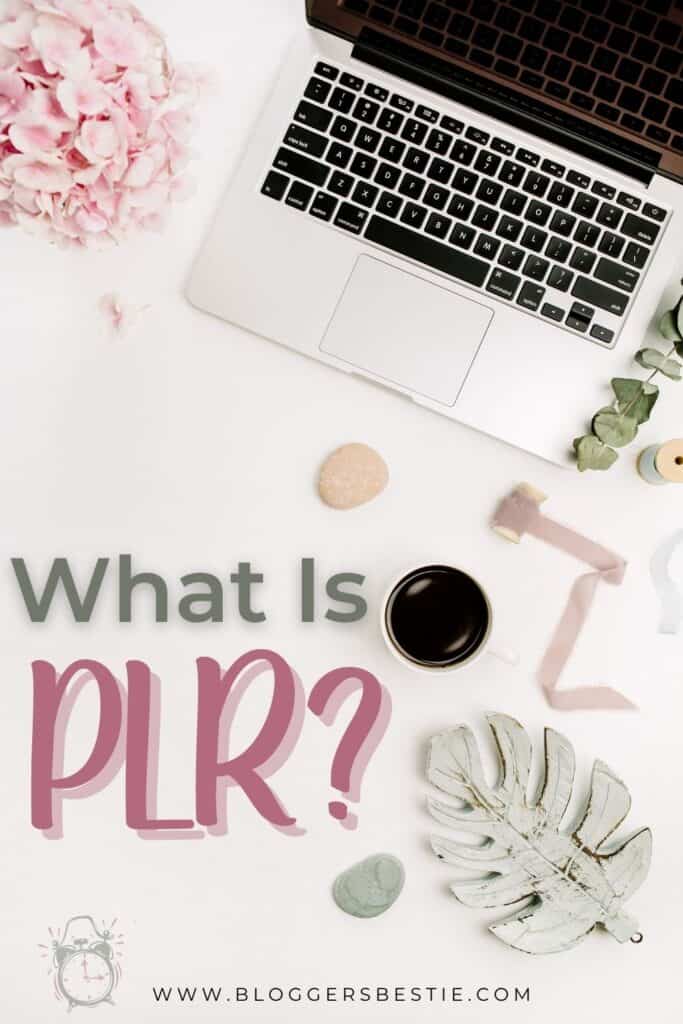 What are Private Label Rights?
PLR stands for "private label rights" and is generally used to refer to digital products that are bought and sold with the intention that the buyer will edit and use as their own content to grow their online business. Also called "white label content," private label rights content comes in a variety of different formats and helps website owners and e-commerce business owners publish content faster and more easily than writing from scratch.
Recently there has been a bit of a resurgence of PLR in the blogging world as more and more bloggers are seeing the benefits of using plr as an easy way to publish more content in less time.
Pros and Cons of PLR
Like with most things there are pros and cons to purchasing PLR to grow your business. Whether you are buying content for your blog, email list, or even products to resell, it is important to understand the good and the bad of using content that begins with someone else. Even with its drawbacks, PLR content is one of the best ways to publish new content and release new products in the fastest time.
Benefits of using PLR
The biggest benefit of using plr content for your blog is that it can save you a lot of time on content creation. While you absolutely should spend time editing plr content that you purchase, most people find it easier to edit existing content than, to begin with just a blank screen. Purchasing PLR is a great way to get your project started and get out of your own way with analysis paralysis.
Quality PLR sellers are usually known to thoroughly research the topics on which they create content and may include different ideas, perspectives, or expertise than the person buying. This helps you to create a comprehensive, well-rounded post that has more potential to catch the attention of search engines and larger audiences.
PLR articles can often be purchased in sets, meaning it is easy to create a content cluster for a specific topic to help with interlinking and SEO or it is easy to set up an email sequence to an audience wanting that information. Depending on the type of content you purchase, you can use it to create a variety of new content for your current and future audiences.
And lastly, PLR content is generally priced significantly lower than exclusive or even semi-exclusive content. While PLR should begin as unique content from the PLR providers — meaning they created it themselves — they can sell that content as many times as they want. Quality PLR can be sold to literally hundreds of buyers, which is why it is important to not simply publish the content as is.
Drawbacks of using PLR
While all of that sounds great, there are some drawbacks to using PLR. The good news is the most common drawback should never affect you… if you are using purchased PLR properly.
The two biggest drawbacks of using plr are quality and duplicate content. Because PLR is generally so inexpensive, sometimes the quality of the original content may be considered thin content. This is especially true with the rise of AI writing tools that scrape and reword content already existing on the web. This is one of the number one reasons why you should always edit PLR before publishing.
The second drawback has to do with plagiarism and publishing duplicate content. Unfortunately, there are still business owners who purchase PLR and publish it as is. Since PLR content can be sold to multiple buyers, if it is published unedited and someone happens to see the exact same content in two places, it has a high probability of hurting your credibility with your readers. Not to mention search engines can see duplicate content and may potentially rank the entire website lower in search results. Since most bloggers use PLR for only a small fraction of their content, it would be a shame to have an entire domain penalized over just a few articles.
These two drawbacks can be easily avoided simply by making sure you properly edit the plr that you purchase before even hitting publish. As a business owner, every piece of content you publish should seem that it is coming from you, so please do not ever publish PLR without editing.


Types of PLR Products
PLR is quickly growing in popularity among bloggers and content creators, as are the types of plr products available. What used to be mostly limited to articles, reports, and videos now includes recipes, DIY craft tutorials, eBooks, social media graphics, printables, and digital planners.
PLR Articles
PLR articles are the most common type of PLR, but as mentioned before, can also be of the lowest quality. Because articles are simple to produce – especially with AI software – articles can be written in minutes and sold for pennies. The rule of thumb is when you purchase a PLR article, look at it as half of the ingredients needed for a recipe. You need to not only add more ingredients, but you need to measure, prepare, and actually cook the recipe before it is considered a finished product.
It is also important to note that you may purchase one PLR Article that has several different angles or ideas that you can pull out to create additional content. Instead of just discarding or trying to make all of the ideas fit into one, pull each idea out, and then create a content cluster of your own. It may even inspire you with new ideas for content in a completely different format.
PLR Articles will generally be sent as a text file, PDF, Word Doc, or Google Doc for easy editing.
PLR Recipes & Crafts
With the growing popularity of PLR among bloggers, it is no wonder PLR Recipes and PLR Crafts are becoming easier and easier to find. PLR Recipes and Crafts vary in offerings by listing but generally include the exact recipe/craft as well as photos and/or videos of the process as well as multiple shots of the final product. They may also include additional tips, suggestions, and substitutions to help make sure the final product is a success and to help the purchaser to have more content when editing the content.
Because both of these types of PLR have shared photos being purchased over and over again, it is important to note that you not only want to edit the written content but edit the images as well. This can include cropping, adjusting, adding overlays, etc. While editing photos is limited in comparison to editing text, you should still do a few things to make the image look a little more uniquely yours.
Before purchasing any content that includes photography you want to make absolutely sure that the person you are purchasing from took the photos themselves or has the right to resell them.
PLR Recipes and Crafts are generally sent via a zip file or link to download from a shared file. Check out available PLR Recipes For Sale here.
PLR eBooks
PLR eBooks are a super useful type of PLR that can be used as an opt-in for building your email list, a freebie for your existing list, a giveaway incentive, or even as a product that you sell. PLR eBooks are generally niche-specific to a single topic and can include researched facts, figures, worksheets, and more.
PLR eBooks are great because the content is already put together in a strategic manner which can significantly cut down your editing time. As with all PLR content you want to edit the eBook to fit your specific audience but also to reflect your voice and ideas.
PLR eBooks will generally be sent as an editable Word doc but may also be in PowerPoint, Pages, Photoshop, or even Canva template. Make sure you know how you will receive the file before purchasing so that you have the tools you need for editing.
PLR Planners
PLR Planners are a less common type of plr content but are gaining in popularity as printables and digital planning continue to grow. PLR Planners can be as simple as a calendar or checklist or as extensive as a complete wedding planner or fitness journal.
PLR Planners are generally sent as a non-editable PDF but some software like Adobe and Canva can offer some editing options. Make sure you know how you will receive the file before purchasing so that you have the tools you need for editing.
Note: DIGITAL Planners should not be edited as it will "break" the interlinking if some elements are edited.
Check out available PLR Planners for Sale here.
PLR Videos
PLR Videos used to be mostly niche-specific course-style videos that were used for lead magnets, online courses, and membership or paywall-type websites. However, you can now find PLR videos on a variety of subjects that can be used for website design, social media content, and CTV ads.
Videos will generally be sent as a zip file or may require access to a sharing platform like Google Docs or DropBox.
How to Use PLR Products
PLR will help you in your content creation process whether you are using it to create content for your blog, as valuable content for your mailing list, shareable content on social media, and more. Any content that you buy should be used in creative ways to give it your own personal style and voice.
In simple terms, when you purchase PLR content, you are free to use all of it, some of it, modify it, put your name on it, and even sell it, for example, as an ebook or course. Often the only thing you are NOT allowed to do is resell the content as PLR. You want to always review the terms of use before buying content.
Use PLR for Blog Posts
Probably the easiest and most common way to use private label rights content is just adding blog posts to your site. Once edited you can publish the post to add additional resources, cornerstone content, supporting content, etc.
Use PLR for Content Clusters
Since one of the best SEO Strategies includes publishing several articles around the same topic, beginning with a PLR Pack can help you to publish a series of posts quickly. Even if you purchase the content individually and not as a pack, you can tie them all together with the same theme.
Use PLR to Create an Opt-In
Whether you purchase a PLR eBook or use several PLR articles (sometimes called a PLR Pack) to create your own eBook, you can easily set up landing pages and opt-in forms to grow your mailing list with an eBook that is relevant to your audience.
Create Email Sequences
PLR doesn't stop at the opt-in — you can use it to create an engaging email sequence for new subscribers or as a way to reengage old subscribers. A successful mailing list needs to consistently send out great content to keep the subscribers engaged – more even than publishing content to a blog.
Use PLR for Social Media
Pull talking points, facts, quotes, and more out of PLR to create social media content. You can even use the social media posts to drive traffic back to your blog or direct them to your course or subscribe page.
Use PLR to Support a New Course
Course creators know one of the hardest parts of launching a course is making sure that you have properly covered every aspect of the curriculum you are teaching. PLR can help you to cover some of the small angles of your content as well as help you with advertising your course.
Use PLR to Break Through Writer's Block
PLR is also a great way to break through writer's block and analysis paralysis to get back to creating your own fresh content. You can buy PLR on new trends to learn about and test with your audience or maybe discover new ideas for existing topics that you cover.
PLR for Affiliate Marketing
PLR materials are a great way to bulk up your affiliate marketing strategies as you can purchase content related to products and services for your affiliate programs. As you are editing content, make sure to include your affiliate links and coupon codes or deals to give your readers the best customer experience with the brand you are promoting.
Where to purchase PLR Products?
You can purchase PLR products right here on BloggersBestie by visiting the PLR Shop, but before I began creating PLR content myself I found a few favorites that create high-quality plr products that I recommend. While most articles on PLR recommend massive sites with hundreds or thousands of options, I find the best plr websites for bloggers are the ones that have experience with creating content for a blog and blogger's social media.
I can personally attest to these sites having high-quality content that is designed for content marketing specific to bloggers.