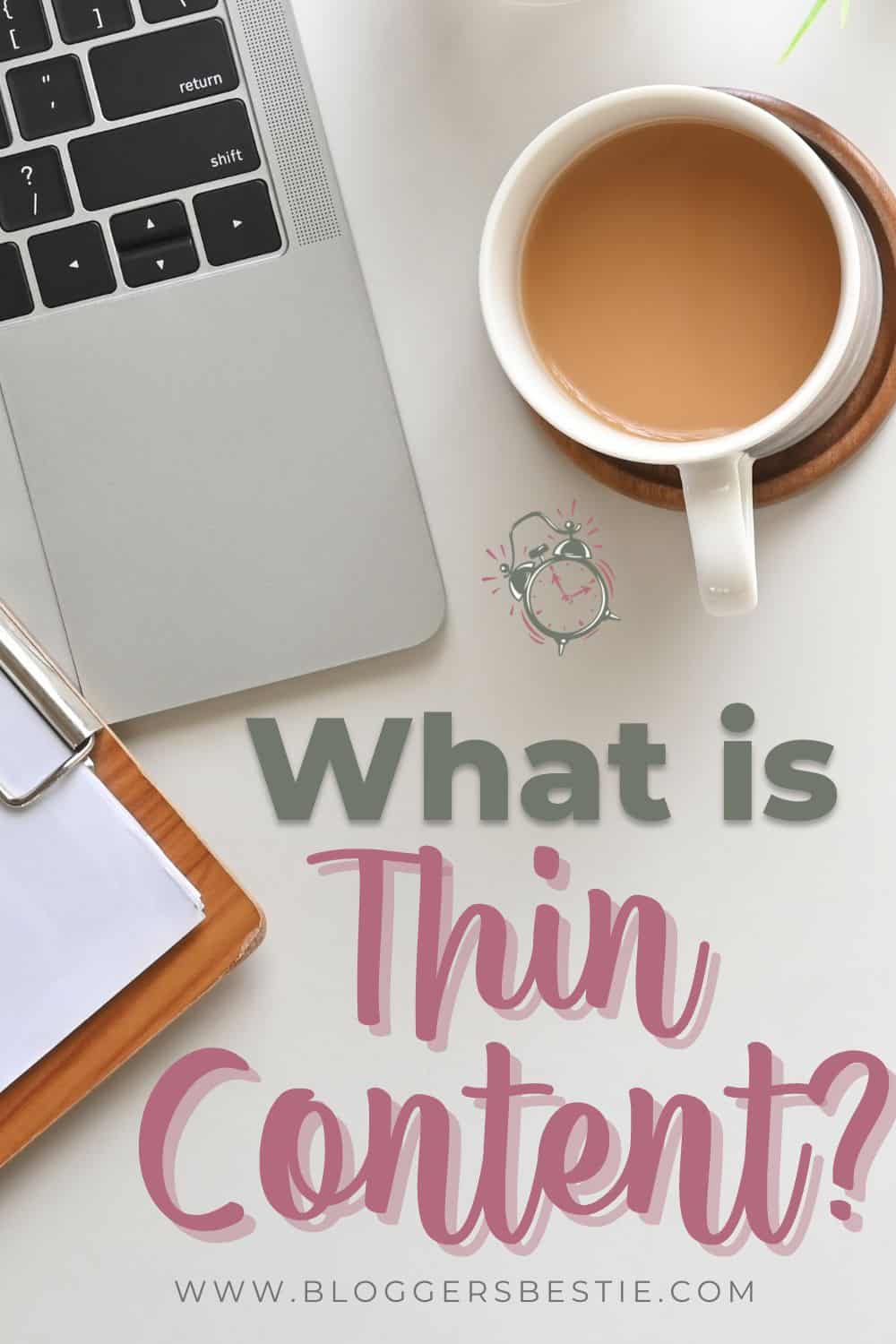 What is Thin Content?
July 31, 2022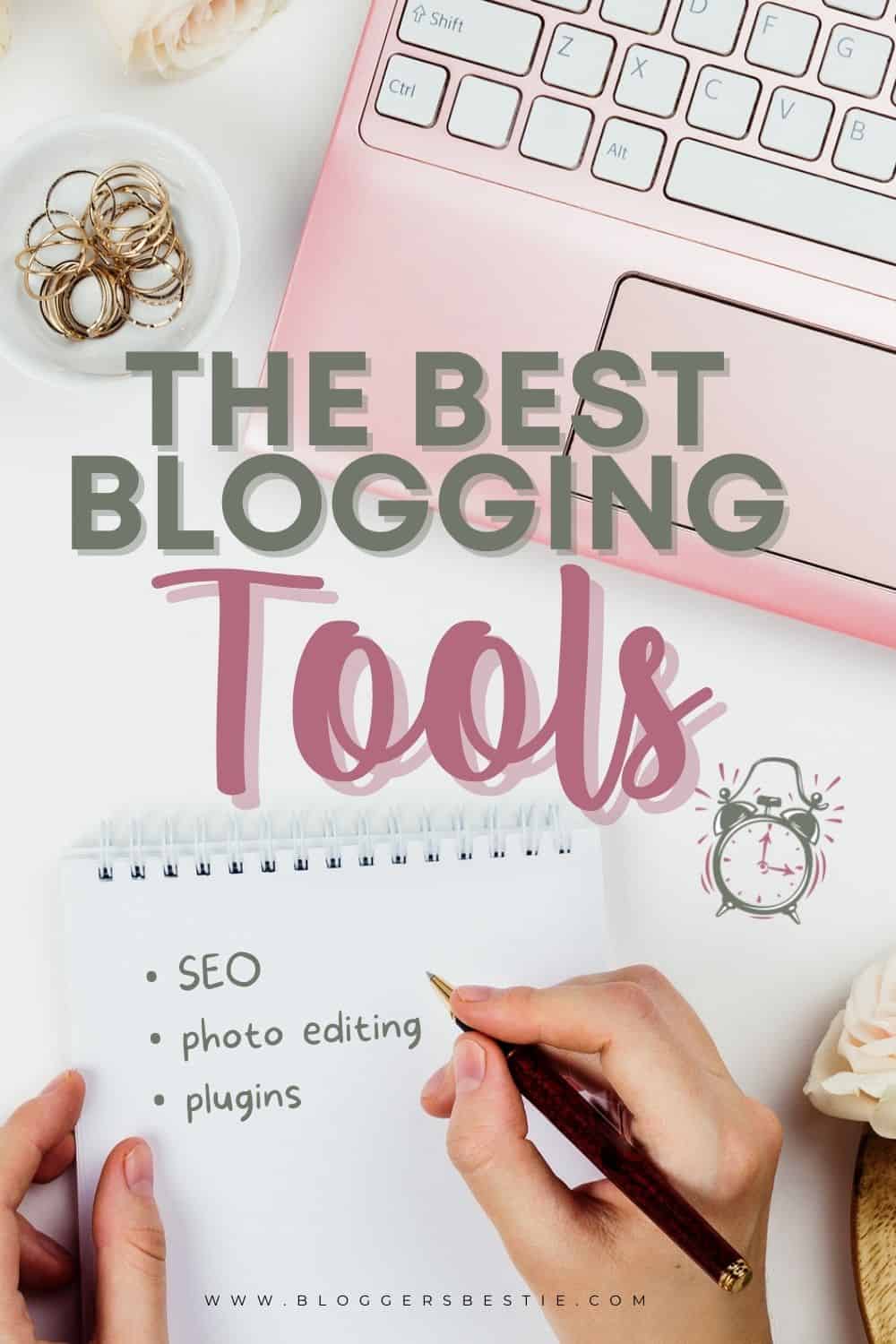 The Best Blogging Tools
September 3, 2022
A content cluster, also called a topic cluster, is an SEO strategy that includes writing multiple pieces of related content covering slightly different angles to comprehensively cover a broad subject. Done correctly, this content strategy has been known to increase organic search volume, user experience, and conversions.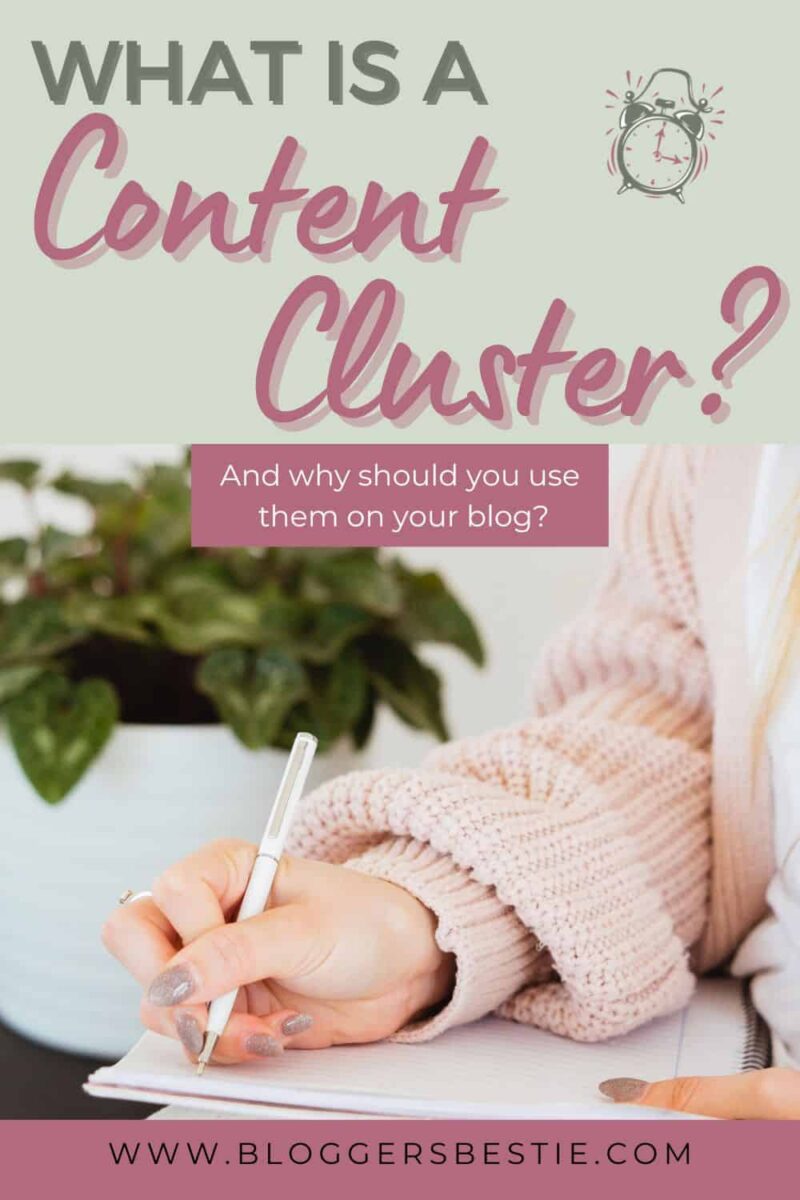 Why Should You Use Content Clusters On Your Blog?
The topic cluster approach is a great way to begin gaining authority in search whether you are just starting your blog or looking to get more intentional about your content creation process on your existing blog.
Since Google has come out and specifically said that "expertise, authority, and trust" (E-A-T) are vital aspects of ranking high in search, having several posts around a topic versus one post shows that you are knowledgeable in that field.
By writing several posts around a similar topic, you can begin to rank for keywords that have a lower competition initially, and then as your site authority grows, you can begin targeting more competitive keywords.
This is why using an SEO tool like KeySearch is a great, inexpensive way to see competition scores compared to your domain so that you can target keywords that you have a chance of ranking for.
Simply put, the more times your blog shows up in search rankings, the more "street cred" you have with Google to gain more and more trust (i.e. authority) Google's algorithm has just one goal: to serve up the absolute best results in every type of content to satisfy the user's search.
In order to get into the "SERPs" (search engine results page) you must create the best content and better user experience than other bloggers.
Another reason to use content clusters is that a group of posts will provide more context than one single post. This is important for search engines but it is also an important part of the user experience. Have you ever done a Google Search which led you to an article that then spawned another idea that you wanted to know more about?
Chances are that you have as millions of others have as well. With a content cluster instead of your reader navigating back to Google to perform another search, you provide the solution right on your blog. This keeps the user on your site through multiple page views which can ultimately lead to either a purchase or a new subscriber/follower of your blog.
[et_bloom_inline optin_id="optin_4″]
More Benefits of a Content Cluster Strategy
Content Clusters have more value than simply SEO, though. In fact, incorporating content clusters on your blog can help you save time and make more money while also improving your reader's experience and even opening up more opportunities for you to get people engaged with your blog. Here are a few different ways that this content marketing strategy can be beneficial to your blog:
Easier To Create Content
When you think of your content in clusters instead of singular posts, it is easier to come up with several ideas related to the main topic. You can use a tool like AnswerThePublic or Google's People Also Ask, but also simply thinking of the particular topic with who/what/when/where/how should offer a couple of ideas to get you started.
Make sure to always put yourself in the shoes of your target audience, and try to imagine what they would be searching for in order to find the content you are providing.
Eliminates Content Gaps
Content clusters are intended to eliminate content gaps by thoroughly covering all possible angles for specific keywords. When you think of a broad topic such as camping or weight lifting or taking care of a puppy, there are dozens of related topics that would fit under that main idea.
While every individual post on your site should be comprehensive to avoid being seen as thin content, a topic as broad as camping should not be covered in a single post.
Instead, you can cover all aspects of camping with the topic cluster model making sure to cover the search intent of each long tail keyword phrase. Examples of this might be the best tents for camping in cold weather, the best sleeping bags for camping in the summer, the best portable grill for camping, etc. All of these topics are related enough to be in a cluster, but should not be in a single post.
Makes It Easier To Grow Your Mailing List
One benefit to Content Clusters is that you can create an Opt-In related to the specific topic that can be promoted on each of the pieces of content. You can then create your Welcome Sequence related to that Opt-In to bring more value to each subscriber.
Your welcome sequence can then lead your new subscribers through each piece of content in your cluster, and you can add on to that sequence as you publish new content. This is a great way to create a Forever Green email sequence that can significantly grow your traffic.
Can Help You Sell More
If you sell a product on your blog — whether it is a product you create yourself or an affiliate product that you promote — content clusters can be the best way to not only reach a large audience but also to guide that audience through the customer journey.
With the three benefits above, you are targeting organic traffic from potential customers to your site. You can then use your topic cluster strategy to educate that traffic on why your products are the best choice for them.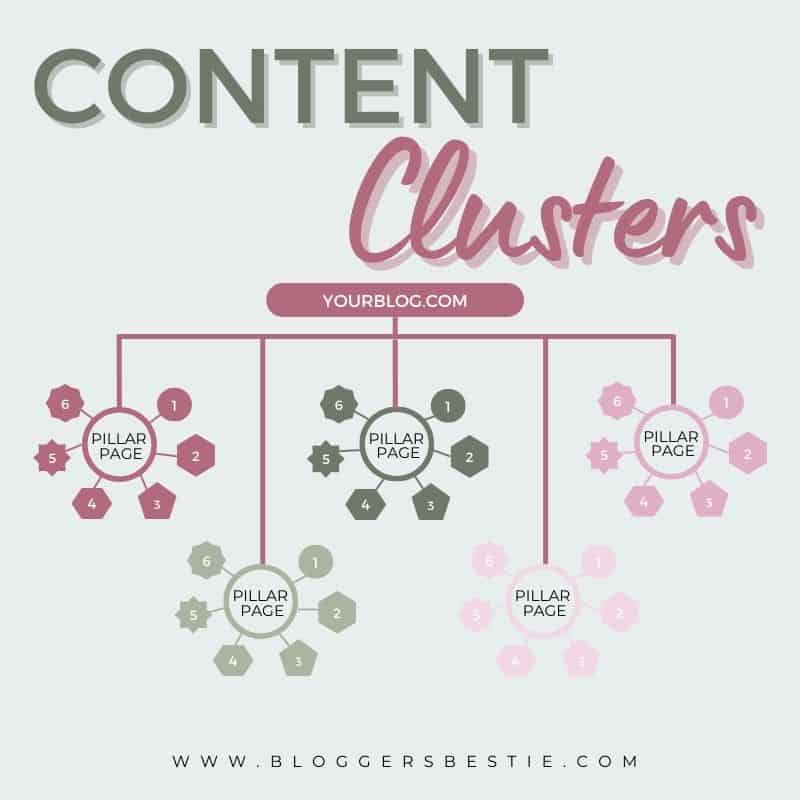 What is a Pillar Page?
A pillar page is a single page that briefly covers the core topic and strategically links to all of the content pieces that are related to the topic to form the content cluster. The posts will all focus on different long-tail keywords while the pillar page targets the main subject.
On the pillar page, you do not want to go too in-depth with the different aspects of the topic but give a high-level overview that links to each one of the other pieces of content. The pillar page is the main hub of content while all of the other pieces of the cluster support the pillar page.
What is a Silo?
A Content Silo Strategy is a bit more structured than a Content Cluster and involves much more planning and organization. In my experience, even the most organized Bloggers can struggle with a true silo structure due to constantly incoming sponsored post opportunities, trending topics, and wanting to cover a more broad topic than a silo is generally designed for.
Even when starting with a broad keyword, a content silo should have most all relevant content laid out prior to publishing in order to truly interlink properly. With a content cluster strategy, you can add additional content to the cluster relatively easily, making it a more realistic solution for Bloggers who want to cover more than one super niche.
How To Create A Content Cluster
The first step to creating content clusters from your existing content is to do a content audit to have a clear picture of what you already have on your site. You can use a plugin like WP All Export for a free, fast, and easy export of the information that you need. Your export should include the post title, Yoast keyword, and category that the post belongs.
Group your content together by overarching topic to see what cluster topics you already have. If you have any posts about a super broad pillar topic that you could expand on, you could use it as a pillar page to anchor your content cluster. If not, the next step would be to look at your grouped content to decide the key topic that connects them and create a pillar page for that topic.
You can then begin to interlink the posts making sure to use anchor text to guide your readers and search engines to the connected pages. If any of your content is thin, make sure you update it to be high-quality content to satisfy search engine optimization best practices.
Once you have grouped your content together, look for content gaps that you can create new content in order to fill. If you are having trouble thinking of additional content, you can log in to your Google Search Console to find related keywords and phrases that people are searching for that Google is presenting as a result. You may be surprised to see some of the queries related to your content that have a high search volume.
To start a content cluster from scratch you want to begin with your broad topic idea and then do keyword research to determine the search volume, search intent, and competitive keywords related to that topic. From that list of keywords you want to choose your primary topic, and then build out your cluster from there. Begin by creating your content pages with internal links to make your content cluster, and then create your pillar page to bring it all together.
Important Tip: When adding internal links to your content, make sure to use the proper anchor text so that Google understands what the content is about. Linking the term "here" may work for humans (although probably not as well as you imagine) but it does not work for computers. Use the long tail keyword that the post is about for your anchor text to make it clear what will be discovered with that click.


How Many Pieces Of Content Make A Content Cluster?
Unfortunately, there is no specific answer to this question as it depends on a multitude of factors. The goal is for all of the content you create to cover the topic as thoroughly as possible. For some subjects, that may be 10-15 posts… for others, it may be upwards of 50 or more.
Do not let that number scare you though. In fact, it should get you really excited about how easy it makes the content creation process by having almost an unlimited number of ideas for great blog posts.
Simply put, the more quality content you create around a single topic, the more you will be seen as a resource for that topic. This will help you rank higher in search engines and grow your topical authority on that subject.
Content Cluster Mistakes
While all of this may sound relatively easy – albeit time-consuming – there are a few mistakes you want to make sure you avoid.
The first one is called keyword cannibalization or keyword flooding. This essentially means creating content that is too closely related to each other so that they compete with one another in search.
Tip: To see if keywords are too closely related, open two incognito search pages and put a long tail keyword into each one of them and view the results. If the results are exactly the same – Google sees them as being too closely related. If the results are different, you should be in the clear from cannibalizing your own keywords.
Another mistake is only interlinking posts in one direction or only linking articles as they are published. Ideally, when you publish new content you will spend a few minutes creating both inbound and outbound links to that content.
A great paid tool for doing that is called LinkWhisper which will scan your site looking for interlinking opportunities. LinkWhisper pulls in both single keywords and keyword phrases looking for relevancy.
Final Thoughts
A content cluster strategy is a relatively simple, wildly effective way to grow your organic search traffic while alleviating the stress of what content to create next. The entire content creation process becomes more streamlined making it easier for you to produce great content for your blog as well as your social media platforms.
For your readers, content clusters will help them to find exactly what they are looking for and come to know you as the "go-to" blogger for that subject. Similarly, Google will see you in the same way as you show your E-A-T and Google rewards you with higher rankings and more organic traffic.
Content clusters are a win-win all the way around.