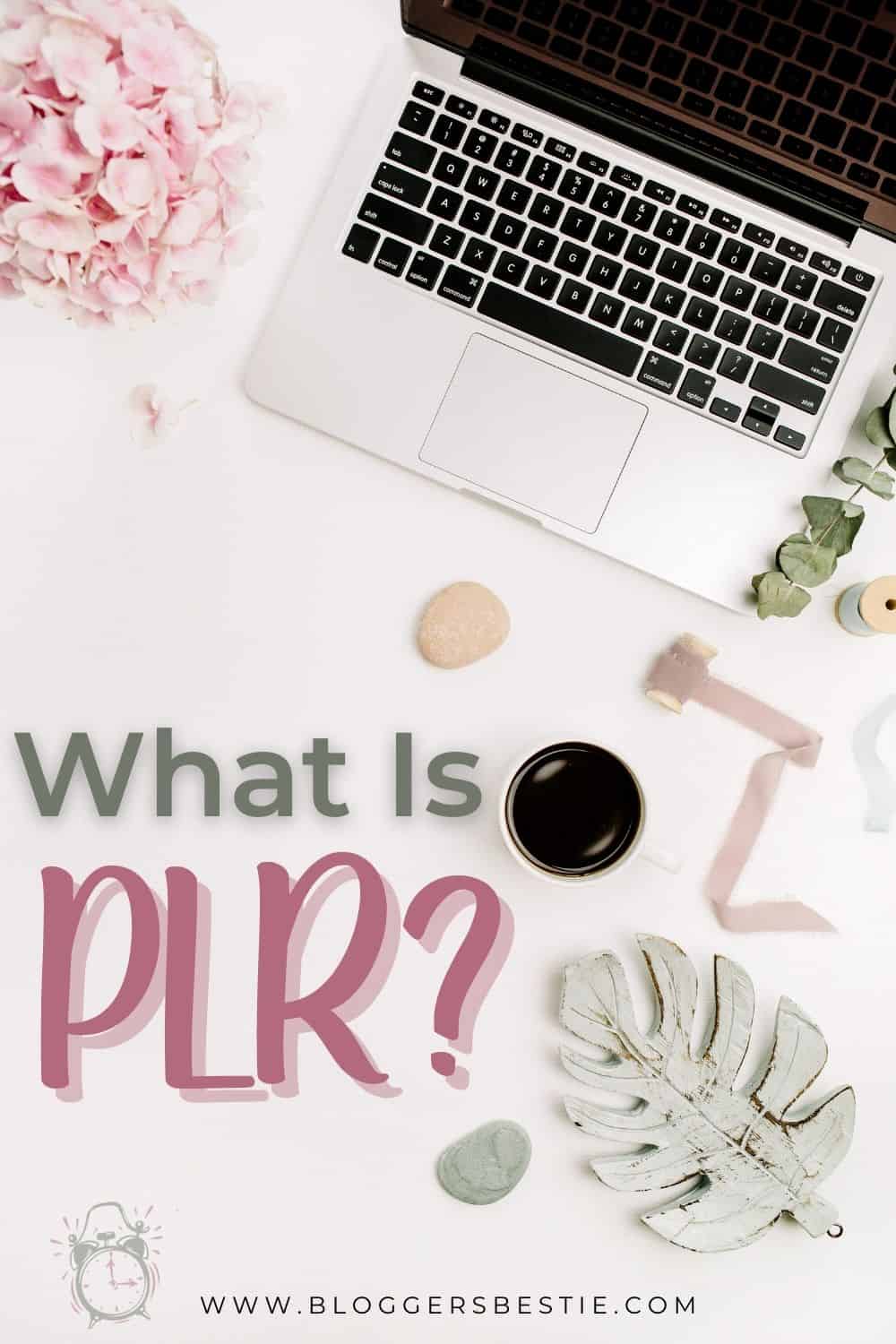 What Is PLR?
September 7, 2022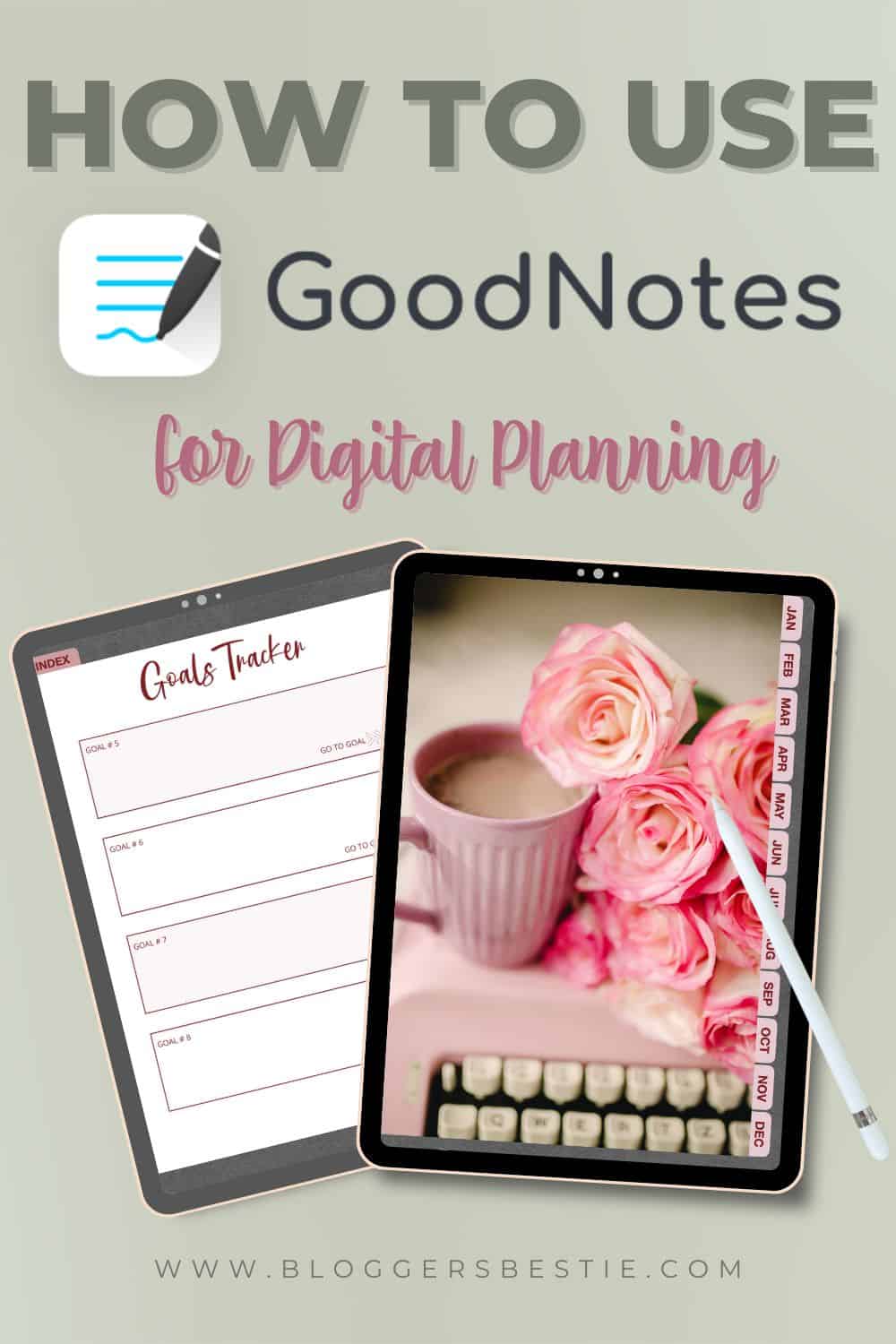 How To Use GoodNotes
November 8, 2022
PLR (Private Label Rights) content is one of the best, most efficient ways to grow your blog and blogging income. Content is king and whether you are running a personal blog or a niche blog, you want to publish quality, relevant content consistently.
However, creating content out of thin air is not always an easy task. Not only is it time-consuming, but it is just one of many tasks that a professional blogger has to achieve. Luckily, PLR content can be a shortcut to creating high-quality and relevant content consistently and affordably.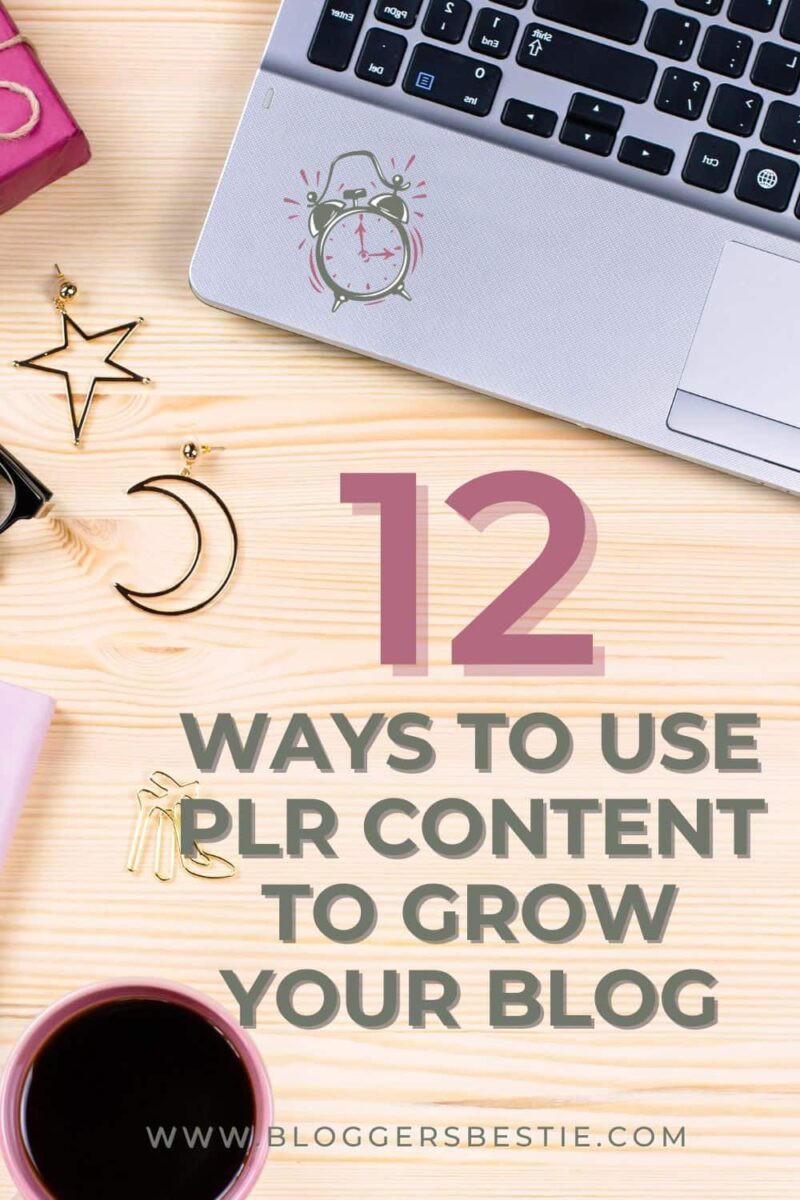 What Is PLR Content?
Simply put, PLR content is ready-made content that you can use as if you created the content yourself. All PLR comes with a non-transferrable license to edit and publish on your own site and social media platforms with your own voice and branding mixed in. This content can be anything from pre-written articles to PLR Planners.
PLR Providers can be similar to a virtual assistant who takes care of keyword research, competitive analysis, and creating interesting content that you can then edit with your own ideas, voice, and branding to make into your own unique content. It is important that you always edit plr content since it has been sold to an unlimited number of content creators and you do not want to be penalized for duplicate content or have your audience feel like it is not "you" and therefore not authentic. If you purchase a form of plr that can not be edited — such as plr planners or plr videos — simply make sure that the content you create to promote it has your own writing style and feel.
How To Use PLR Content To Grow Your Blog
Speed Up Content Creation
Probably the most common use for private label rights content is speeding up the process of publishing quality content. With Google being more and more adamant about devaluing thin content, it is more important than ever to make sure everything that you publish is as thorough and comprehensive as possible.
By using premade content you can save a lot of time getting content published and even split the content up across various mediums to create content for all of your properties. PLR Products can help you publish new blog posts and social media posts on a regular basis.
Use as a Giveaway
Giveaways are a great way to drive new traffic to your blog as well as reward your current audience for their loyalty. You can give away plr ebooks or plr planners as easy free downloads that your audience will love. Even if your mailing list is small right now, it is a great idea to send out valuable pieces of content and ask your audience to share with their friends who they think would also find your content useful.
Newsletter Content
Growing a mailing list is a huge avenue for income with your blog, but similar to the struggle of creating content for your site, coming up with catchy, valuable newsletter content can be tough too. Depending on the type of content you purchase, you can create content far in advance of upcoming holidays or events and then fill in the gaps with new content as you publish.
Enhance Your Welcome Sequence
Speaking of newsletters, you enhance your Email Welcome Sequence with digital products related to your content to help build the relationship with your new email subscribers. Printables, ebooks, and planners are all great additions to your own products that give value to your audience.


Create a Series
Pre-written content makes it easy to create a series either on your blog or as an email funnel guiding your audience to purchase your own products. This is a great strategy for selling online courses and memberships. PLR article bundles are often closely related so it would be easy to turn them into a series that walks your audience through a topic.
Use for Social Media Posts
Creating fresh content for social media can be exhausting. Coming up with original content day after day is a struggle for anyone – and that is why using PLR for social media is such a great option. You can purchase a plr article pack for very little money and pull out snippets to make memes, infographics, and carousels with less work. This can save you so much time and you could even outsource the designing or use Canva templates to make beautiful social media images in seconds.
Use As An Opt-In Freebie
One of the best ways to use PLR content is as an incentive for someone for joining your email list. This is often called an Opt-In Freebie. PLR content is so effective at increasing your email list because it gives you relevant and high-quality content that you can provide as an incentive for signing up. A lot of PLR content you can find on your topic is likely optimized to be a lead magnet from the start.
Add Value To Your Existing Products
Another way you can leverage PLR content to make more money is by adding it to an existing product. For instance, if you are selling an online cookbook, you could add a kitchen conversion printable. If you are selling an online video course, you could add a PLR workbook. This will help you generate more sales on your site because you are giving customers a free gift for buying from you.
Use it for Content Ideas
If you have ever suffered from writer's block you know how frustrating it can be to stare at a blank screen and have no idea how to fill it. PLR is a great tool to inspire new content ideas that you can build upon to create your content clusters.
Search engines look for authoritative posts, and since virtually every topic in existence has multiple subtopics, it is difficult to get traffic to a one-off post. You can use plr articles to be supporting content for a singular idea that you are having trouble expanding on or use them to brainstorm other ideas to comprehensively cover on your blog.
Use it to Guest Post
Since backlinks are a big part of Google ranking, publishing articles on other blogs as a guest post is a great way to achieve some good quality follow links. This is also great if you purchase an article pack and discover the content may be too closely related to content you already have. To avoid duplicate content on your personal blog, you can guest post on another blog using the main keywords as anchor links.
Use It As a Bonus For Affiliate Products
Another good way to leverage PLR content to make money with it is by adding it to an affiliate product as a bonus. If you make money by being an affiliate, you could always buy and use PLR content as a value-add for using your affiliate link.
Many affiliate marketers will offer their own content as a bonus if you buy from their affiliate links. This is because it gives the prospective customer an incentive to go through their link to purchase the affiliate product. While you could do this with content you made yourself, it can be difficult to create value-added content relevant to all of the products you are an affiliate for. This could make it easier for you to help sell more products through your links.
Sell it!!
The best part of buying plr products is that you can sell the products right on your own website! A PLR License is generally non-transferable but gives you the permission to sell it to your audience for their own personal use. You can easily add a shopping cart to your WordPress site for free with a plugin like WooCommerce, and sell pre-made content to your audience to create another stream of income. When the products are a good fit with the niche sites, there is a good chance they will sell.
As you can see, there is a lot that can be done with PLR content to help grow your blog. It's one of the best ways to get more high-quality and relevant content that you can brand and use on your blog as well as across various social media platforms.
Creating content consistently can be time-consuming, costly, and difficult. With private label rights products, you can make it much easier to maintain the consistency needed to succeed.