How to Edit PLR
July 10, 2022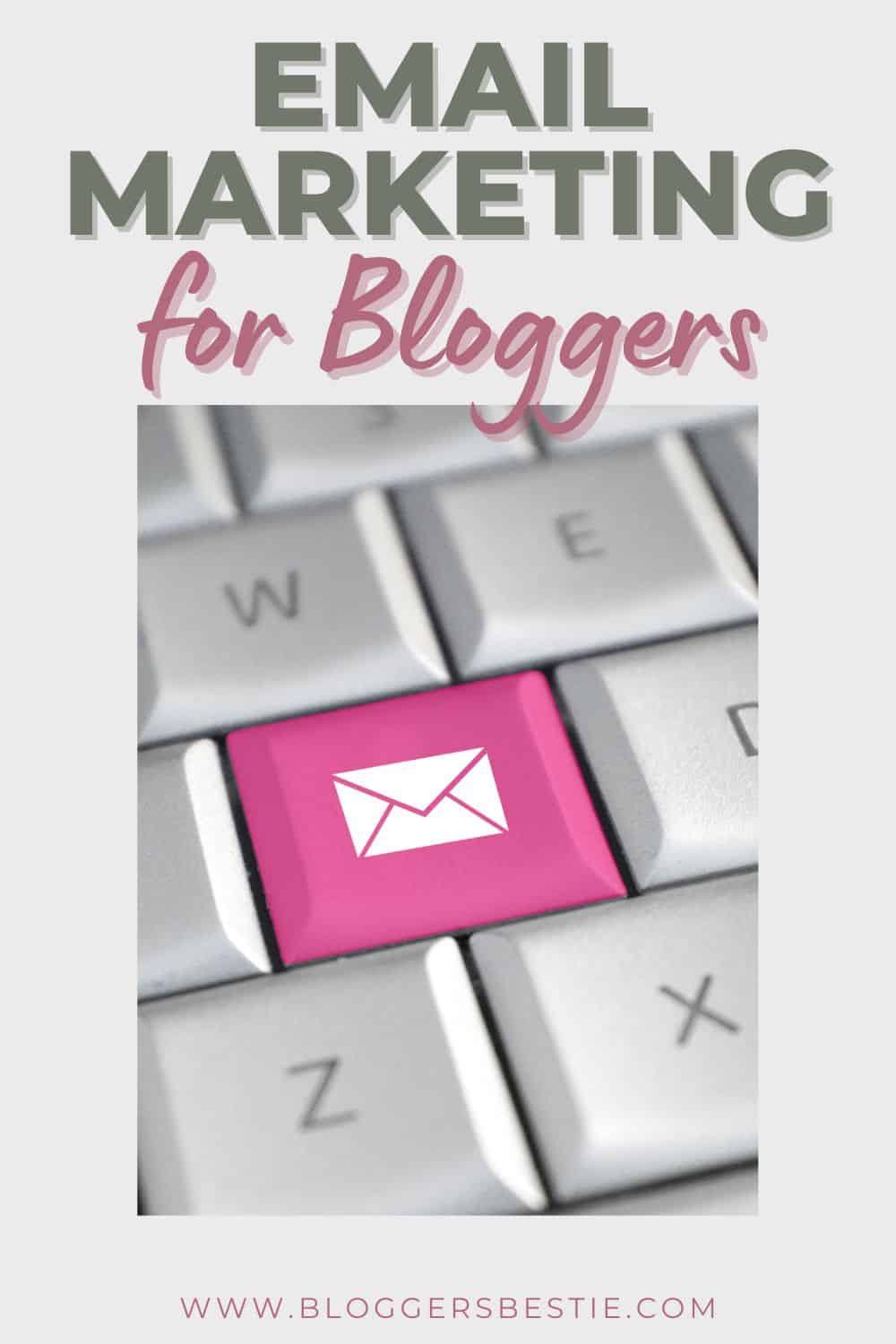 Email Marketing for Bloggers: A Success Guide
July 31, 2022
What is Digital Planning and how can it help you manage every aspect of your life in one place? This blog post has everything you need to know about getting started with Digital Planning.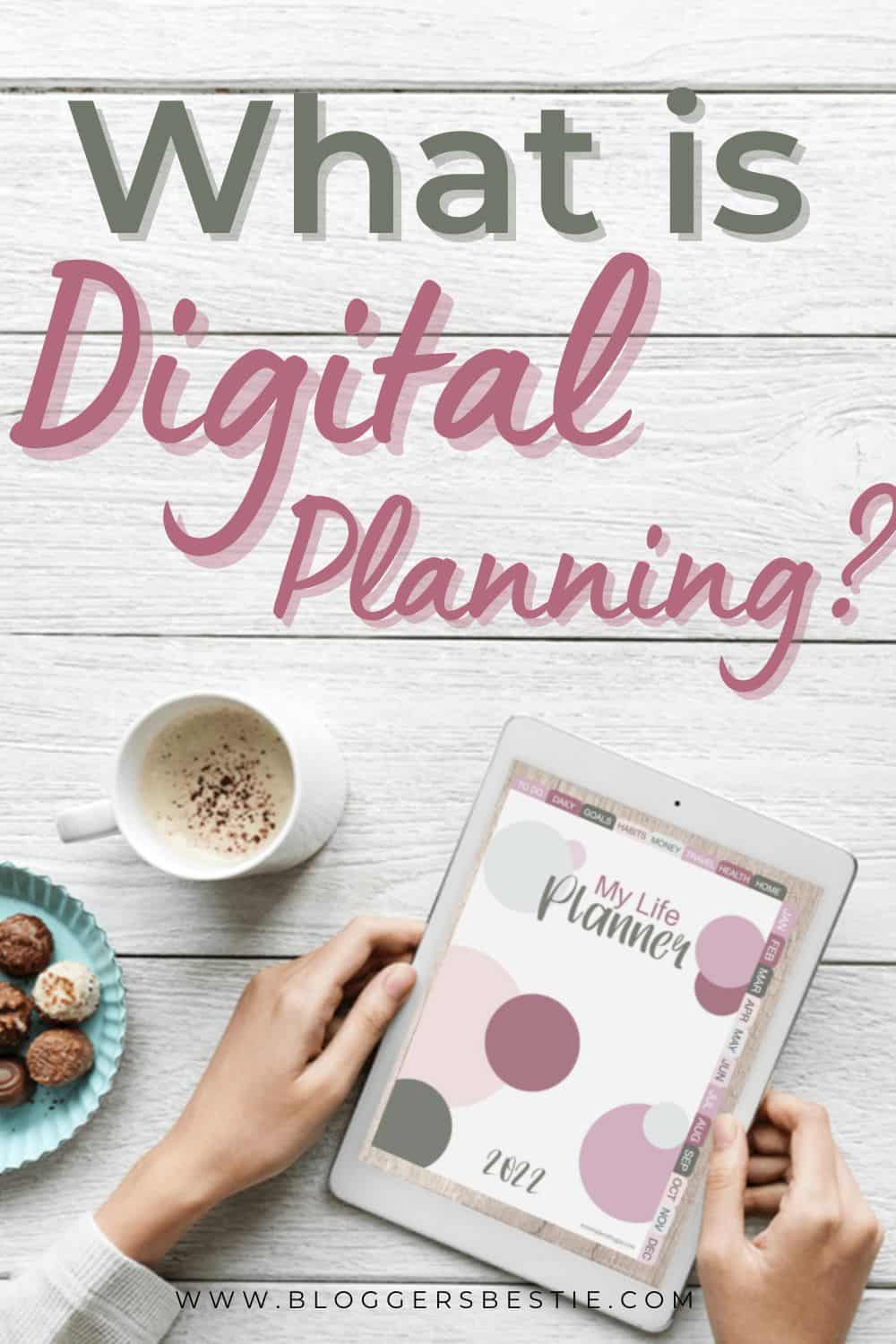 A digital planner is an electronic planner that can be opened and edited inside of an app and is best used on a tablet with a pencil or stylus. Digital planning brings all of the benefits of a paper planner but without the bulkiness of having to carry a large notebook around. Plus since the entire planner is digital you can have as many pages, trackers, notes, and details as you need without any extra space!
If you have ever struggled with finding the perfect planner to meet your needs, using a digital planner make be the answer for you as you can edit virtually every aspect of the planner to fit your specific goals. Regular planners do not allow for much customization, while digital planners allow you to change the page order, add and remove sections, and even combine entire planners together in the same place. No need to have different planners for every aspect of your life. With digital planning, you can keep everything together in one place.
Consider a digital planner as your paper planner's digital version with multiple added features. With Digital Planners you can sync your devices to have the exact same planner on your smartphone, tablet, and even desktop. Digital planners even allow you to have the fun aspect of adding planner stickers and washi tape – while still having the efficiency and functionality to keep all of your tasks in one place.
How Do Digital Planners Work?
If you are used to using traditional paper planners, starting your digital planning journey is a bit of a learning curve. But if you stick with it you will save so much time, money, and space in the long run. It's truly the most minimal way to keep yourself organized.
The best user experience for digital planning is with the digital planning app Goodnotes which is best used with an Apple iPad and Apple Pencil. There is a one-time payment for the Goodnotes app of $8.99.
Related Article: How To Use GoodNotes
Within Goodnotes you can write or type into your planner, draw with the Apple Pencil, add and remove pages, and even create and place digital stickers and other embellishments right inside the app. This is a great way to keep everything you need right at your fingertips.
The Goodnotes app syncs via the cloud so you can easily view and edit your planner from any Apple device. The Goodnotes app can be downloaded from the App Store and set up in seconds. In fact, you can use Goodnotes for all of your digital planning as well as a place to keep any other pdf documents or pdf planners you use often.
If you have an android tablet and other android devices, the best apps are Penly, NoteLedge, Xodo, or Squid which all have similar functionality to Goodnotes iOS. Really any pdf annotator app will do.
What Goes In A Digital Planner?
The beauty of digital planning is that the answer is literally anything. Since the planner is digital you can use one document to keep everything from your daily schedule, fitness tracker, medical records, business goals, contact lists… truly anything all in one place. With a paper planner that would be incredibly bulky and heavy, but with a digital planner you are only limited by your imagination.
With a digital planner, you can create your own planning system that works for you. With thousands of digital planning layouts to choose from, you can truly customize your planner to fit your needs – something a traditional paper planner simply cannot do.
Unlike a google calendar, you can also add in doodles, handwritten notes, or even purchase a "sticker sheet" which is digital images that help give visual appeal and organization to your planner. The stickers have a transparent background so you can easily drag and drop them right where you want them to go. You can even size them so they perfectly fit – another bonus to digital vs paper.
Getting Started Digital Planning
Once you have decided to ditch the real paper and start digital planning you first need to decide the type of planner you want to use. First, choose whether you want to use a vertical or horizontal layout. This is totally a personal preference. If you are unsure of which you will prefer, consider downloading a couple of free digital planners to play around with. You can receive one free by subscribing to my newsletter and be sure to check out all of the PLR Planners in the Shop.
Next, choose if you want dated or undated planners. There are pros and cons to both. With a dated planner, you can jump right in and begin scheduling. With an undated planner you will need to fill in the dates, however, your "Day One" is the day you begin – and you do not have any unused space in the planner.
Lastly, simply begin adding everything you need to your planner. Schedules, task lists, goals, important information… anything. Like anything else you have to commit to making it a habit in order for it to be effective.
In addition to just a scheduling planner, you can choose to add on elements like a fitness tracker, social media scheduler, habit tracker, mood journal, goal tracker, financial planner… truly anything you want to keep track of.
If after a while you still can not find the planner that works for you, you may consider making your own digital planner – which is exactly how I got started!
The world of digital planning is growing every day, and as our world gets busier and even more digital, I believe we will see more and more of our daily lives being digitized and brought to our mobile devices.
The best part of using a digital planner versus traditional planning is its versatility. There are a lot of options to choose from to find your own "planner peace."