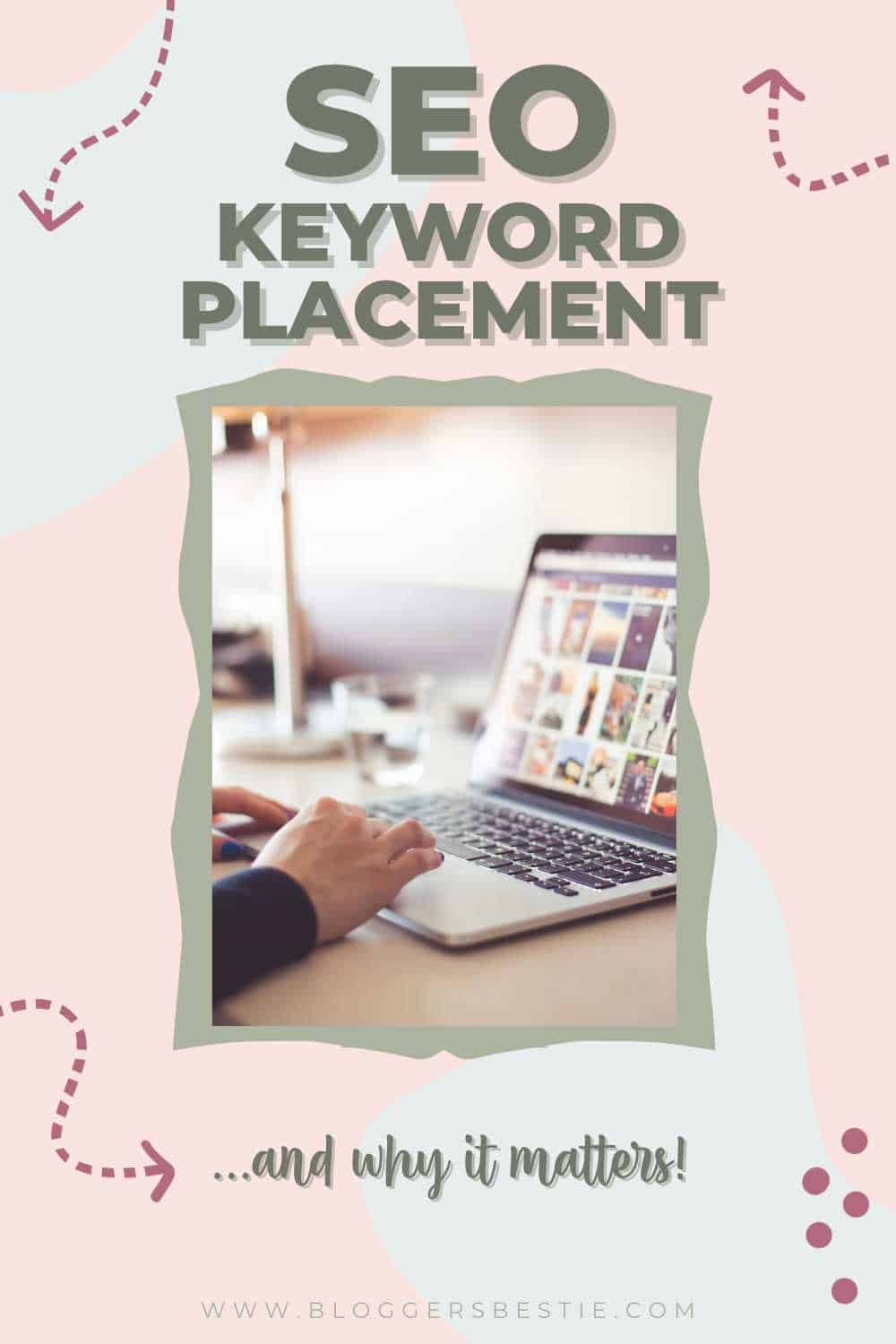 SEO Keyword Placement
January 10, 2023
The search term "digital planning vs paper planning" has over seven hundred and seventy thousand results — all with varying opinions and "fact-based" reasons to support whichever angle the article is being written for. However, if you read into any of those results, many of them are comparing a traditional paper planner to productivity apps and online calendars such as Google Calendar or Trello. Very few of them are comparing paper to an annotation digital planning app — which brings the best of both worlds together perfectly.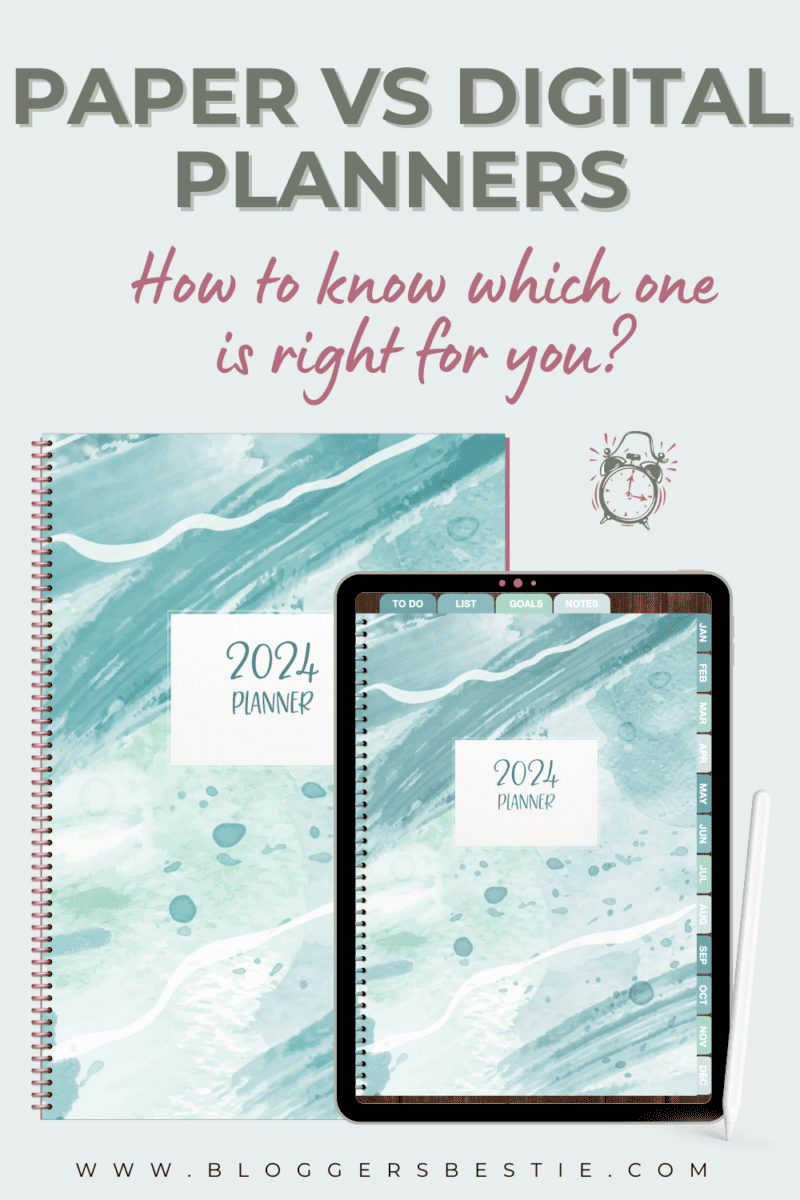 Using an annotation app for your digital planning gives you all of the benefits that you love from a paper planner but in a modern, easy-to-use format. An annotation app digital planner allows you to keep your to-do list, schedule, grocery lists, daily tasks, and more all in one place. You can even customize your planner with digital stickers, handwritten notes, and digital washi tape so you can let your creativity soar… something Google Calendar certainly can not do.
There are some differences still between paper vs digital planners though, and in this post, I am going to dive into each one of these types of planners so you can truly make a decision that works best for you.
The Appeal of Paper Planning
There's something undeniably charming about flipping through the crisp pages of a physical planner. The touch of paper, the sound of flipping pages, and the smell of fresh ink on a new paper planner can evoke a sense of nostalgia and provide a tangible connection to your plans. Then there is the satisfaction of jotting down your goals, ideas, and to-do lists with pen and paper. The act of writing by hand engages your brain differently than typing or texting can and has even been said to enhance memory retention.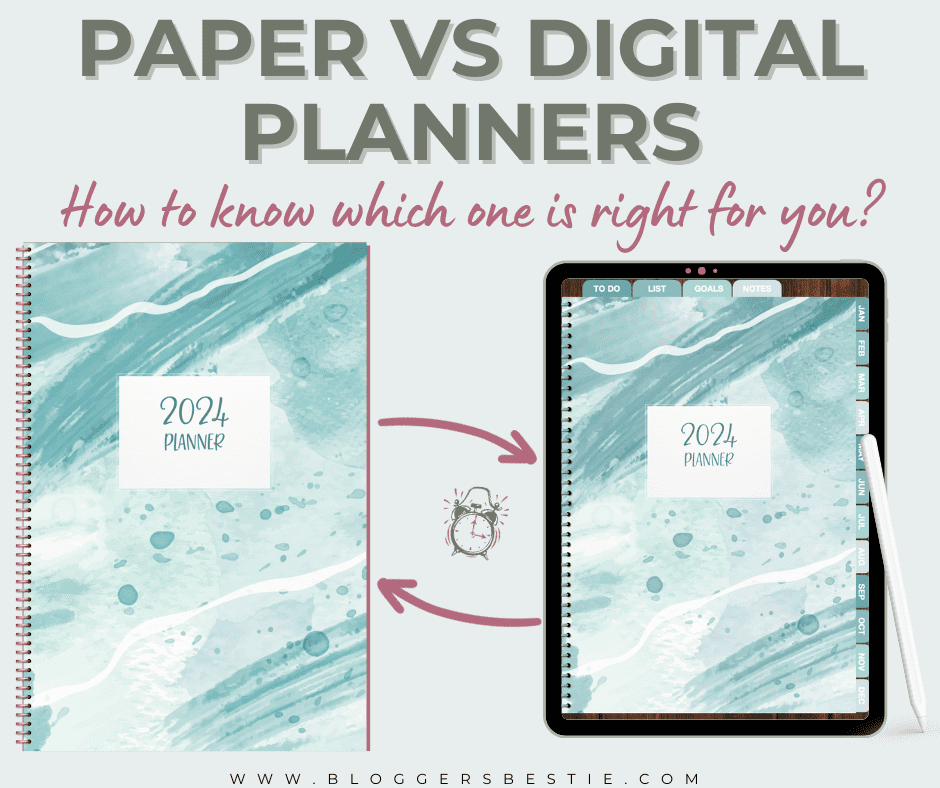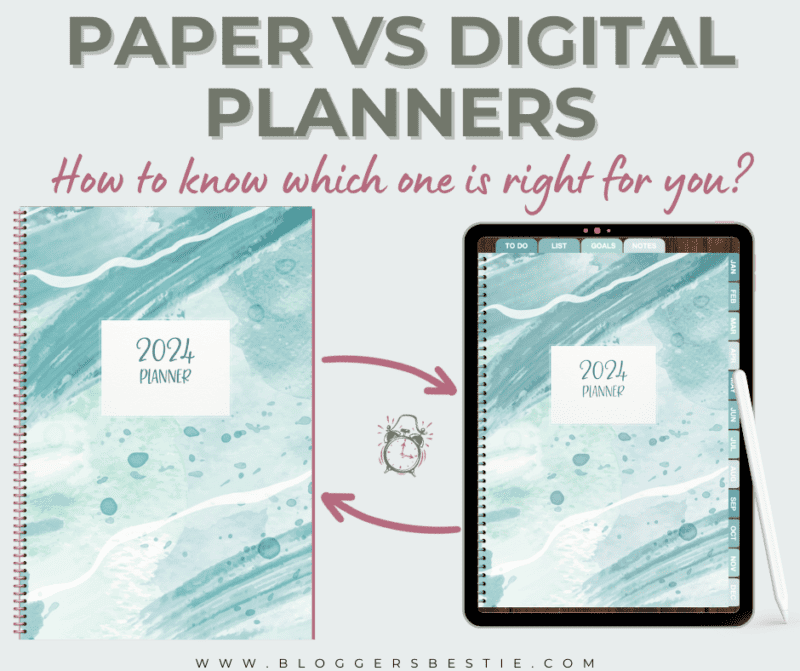 Another benefit of paper planning is the disconnect from distractions that planning on an iPad or tablet may cause. Paper planners have no notifications or internet access so you can escape the constant barrage of notifications and the temptation to check social media or email every few minutes. If you are someone who needs to really focus on planning or organizing, sometimes this "disconnect" can be a huge benefit for minimizing distractions.
With a paper planner, there is no learning curve to getting started effectively planning. You simply need to find the planner that you feel is right for you, grab a few of your favorite colorful pens, and give it a whirl. The hardest part of paper planning is true about digital planning as well… and that is simply forming the habit of actually using the planner.
Lastly, a paper planner is not dependent on power, meaning you don't need to worry about your paper planner running out of battery or having technical malfunctions. Things like app updates, software and hardware crashes, and internet outages are irrelevant to paper planning.
The Power of Digital Planning
Digital planning tools offer the convenience of accessing your daily to-do list, schedule, and notes from anywhere with an internet connection. The ability to synchronize your data across multiple devices ensures you're always up to date and have what you need, when you need it. From your mobile device to your tablet to your desktop… all of your digital planners are at your fingertips any time you need them.
Plus you can have all of your planners in one place and not have to juggle or carry multiple planners. If you are someone who prefers a daily planner (365+ pages) who is also working on achieving your fitness goals (fitness planner) which may include growing some of your own food (gardening planner), it is possible that you may have three completely separate planners that you are working out of. With an annotation app, you can keep multiple planners on your devices at one time, without the need for cumbersome books!
Have you ever struggled with finding the perfect layout for your planning needs? Digital planners are highly versatile and are available in a multitude of layouts and colors. You can choose from an undated planner, dated planner, daily, weekly, and monthly layouts, horizontal layouts, vertical layouts, and one-and-two-page view layouts – the sky is the limit! This flexibility caters to various planning styles and preferences.
And lastly, digital planning is good for the environment! For those concerned about their carbon footprint, digital planning is also a more eco-friendly choice. It reduces the need for physical paper, which can help in conserving trees and reducing waste.
Combining the Best of Both Worlds
One of the standout options in the world of digital planning is the use of a tablet with a stylus. This combination allows for a seamless transition from traditional paper planning to a digital format. You can write, draw, and annotate just like you would with a physical planner, but with the added benefits of a digital platform. It's a game-changer for those who appreciate the feel of pen and paper but want the convenience of digital.
Moreover, with the rise of digital planning apps such as Goodnotes App and Penly, you can take your digital planning to the next level. These apps offer a wide range of features, from customizable templates to advanced note-taking capabilities. They allow you to create your own digital planner, complete with calendars, to-do lists, and goal trackers. It's like having an entire office's worth of planning tools right in the palm of your hand.
But that's not all. One of the best things about working with digital planning annotation apps is that you can import all of your digital files into the app to keep them organized and in one place. Ebooks, instruction manuals, warranties, and more can be kept in the app for easy access anytime. Using your Apple Pencil or stylus you can highlight and bookmark important pages for quick reference. Any pdf file can be imported in seconds.
Unlike digital planning with productivity apps like Notion, digital planning with an annotation app style planner brings the best of both worlds together in one. If you are someone who enjoys the feel of writing your tasks and goals down but wants the convenience of multiple planners in one, digital planning is for you.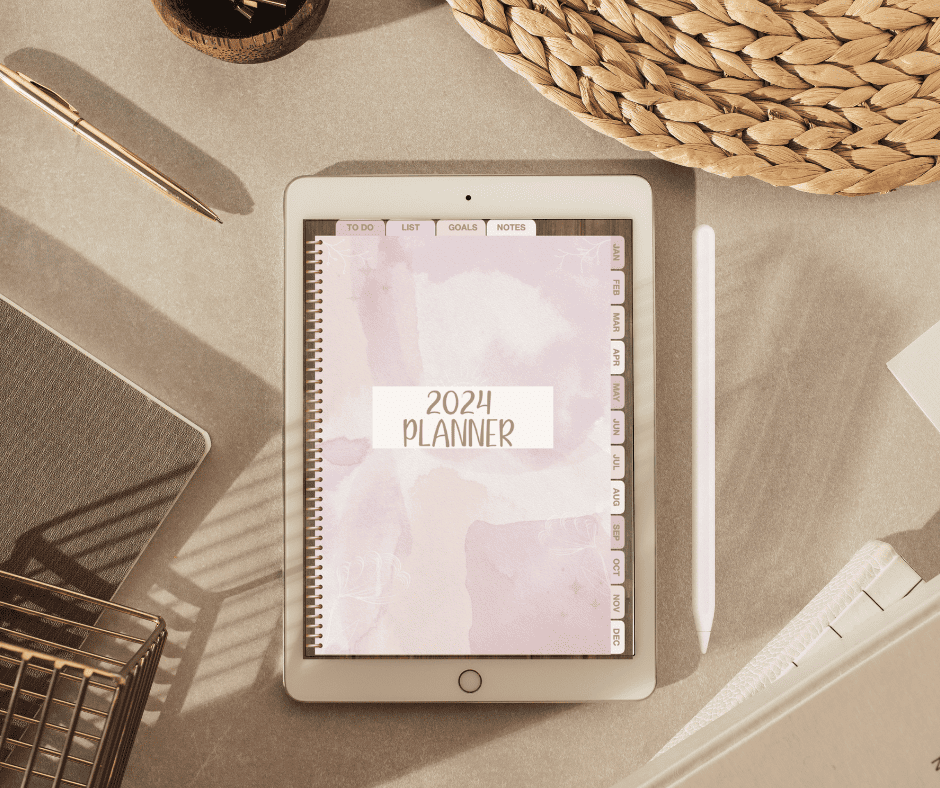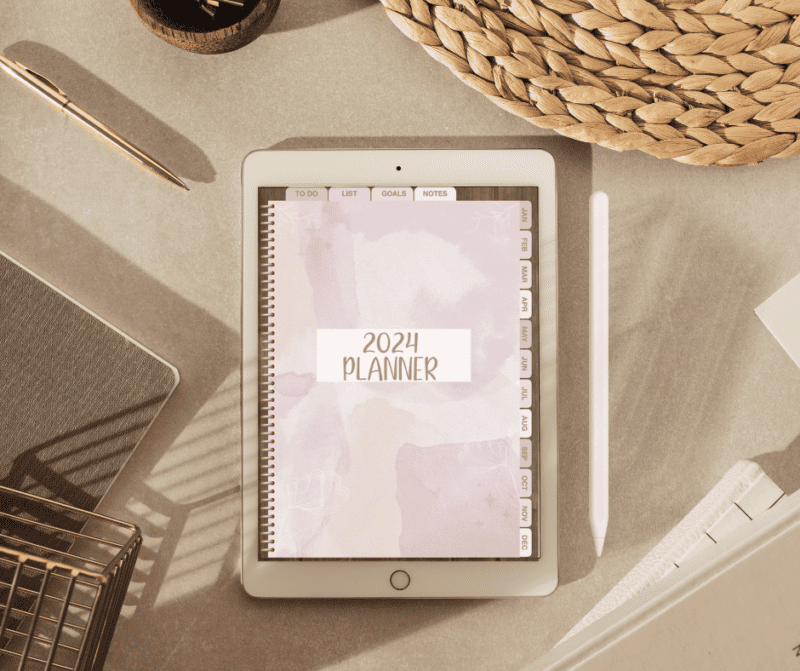 Switching From Paper to Digital Planning
Making the shift from a trusty paper planner to a sleek digital annotation app planner can be a game-changer in today's tech-savvy world. It might seem a bit daunting at first, but fear not! Here are some tips to help you navigate this transition smoothly.
Explore the Best Digital Planners: Before you jump into the digital planning world, take some time to explore the best digital planners available. Digital planners come in various forms, just like their paper counterparts. They offer dated and undated monthly planners, weekly planners, daily planners, and more. Consider which type of planner suits your lifestyle and work style best. Whether you need a structured daily agenda or a more flexible weekly overview, there's a digital planner just for that.
Familiarize Yourself with Annotations: Annotations are the heart and soul of a digital planner. These handy tools allow you to underline, highlight, or jot down notes, add shapes and stickers, and more — just like you would in your paper planner. Take some time to get comfortable with the annotation features; they're what make digital planning truly shine.
Customize Your Digital Planner: One of the significant advantages of digital planners is their flexibility. You can customize your planner by choosing different layouts, templates, and colors to match your style. Make your digital planner an extension of your personality by experimenting with its appearance.
Sync Across Devices: One of the fantastic features of digital planners is the ability to sync your data across various devices. Make sure your chosen app supports this feature. This way, you can access your planner on your tablet, smartphone, or computer, ensuring you're always connected.
Back-Up Your Data Regularly: To avoid any potential data loss, remember to back up your digital planner regularly. Many apps offer cloud storage options, so your data remains safe and accessible from anywhere. This precaution ensures you won't lose your valuable information.
Embrace the Learning Curve: Transitioning from a paper planner to a digital one may take some time and adjustment. Don't be discouraged by the learning curve. Be patient with yourself, explore the features gradually, and soon enough, you'll be enjoying the versatility and convenience of your new digital annotation app planner.
One of the most important things about using a planner is getting into the habit of actually using the planner. In order to be successful, it needs to be a part of your daily routine.
In the end, the paper vs. digital planning debate is a matter of personal choice and will vary from person to person based on your needs and wants for digital planning. Both methods offer unique advantages and disadvantages, and there's no one-size-fits-all solution. At the end of the day, the best solution is the one that helps you stay on task and achieve your goals.
Ultimately, It's About What Works for You.
The key is to find the perfect planner and a planning method that helps you stay organized, achieve your goals, and maintain your well-being. Whether you choose paper, digital, or a combination of both, your planning journey should ultimately serve your unique needs and aspirations.