Thank you for visiting BloggersBestie! My goal is to help you save time to be the most successful blogger possible!
Here are some of my most frequently asked questions about PLR Content and Digital Products. For more in-depth answers about these types of products check out What Is PLR and What Is Digital Planning.
If you do not find what you are looking for, please contact me at lynsey@bloggersbestie.com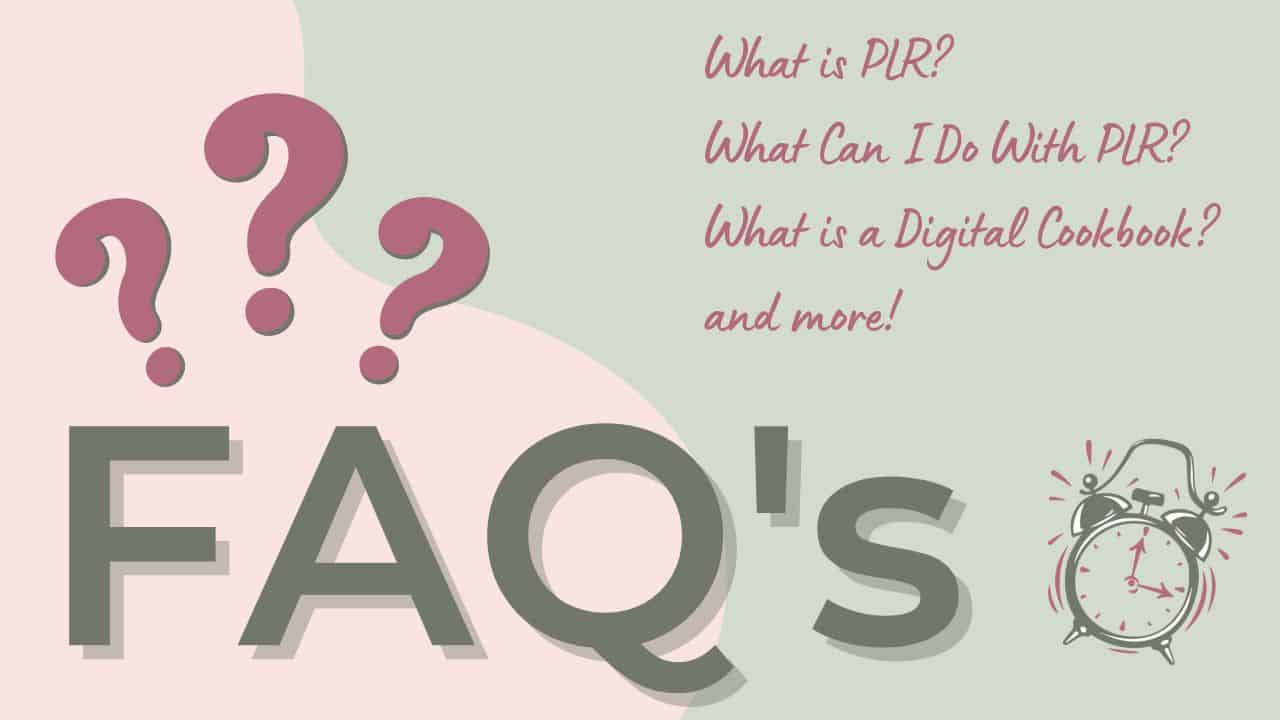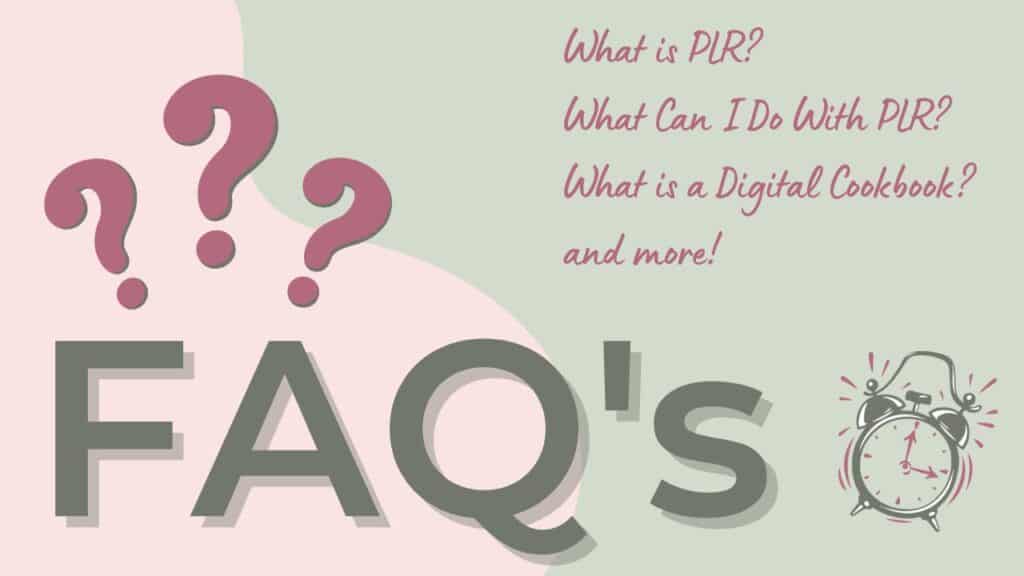 How can I use PLR Content?
You can use any content purchased on BloggersBestie.com to sell or give away to your customers and audience for their own personal use. PLR Content can be republished as content on your blog/website, social media, as an opt-in offer, in courses, eBooks, etc.
Since some content is sold to multiple buyers, I strongly suggest you edit your PLR before publishing.
Since PDF PLR content such as digital planners and eBooks can not be edited, your marketing and promotional methods should reflect your own voice and branding.
What Can I NOT Do With PLR Content?
Each piece of content sold on BloggersBestie.com grants a non-transferable license that gives you the right to edit and publish content under your own name.
You may NOT sell the content as is to other bloggers to publish or sell.
You may NOT list Lynsey Kmetz or BloggersBestie.com as the author, photographer, or creator of any content.
What is a PLR Planner?
PLR Planners are generic planners that are sold an unlimited amount of times to an unlimited number of buyers. Planners may be in printable or digital form and due to their delivery method they can not be edited.
Printable Planners are specifically designed to be printer-friendly and do not include large blocks of color or high-resolution images.
Digital Planners are best used in an annotation app such as Goodnotes(iOS) or Penly (Android) which allow users to duplicate pages, make notes, insert "stickers," and other custom actions within the app.
To try a free digital planner, subscribe to BloggersBestie and receive a Free Digital Productivity Planner.
If you would like your own custom planner designed for your shop or audience, check out eBook Creation Services.
Can I Customize a PLR Digital Planner?
PLR Digital Planners are sent in a hyperlinked PDF format, and can therefore not be customized. However, you can purchase a PLR Digital Planner Cover Edit for $15 per purchased planner to make it your very own.
What is a PLR Recipe?
A PLR Recipe is sold an unlimited amount of times to an unlimited number of buyers. The recipe package includes the complete recipe including cooking and storing tips along with a set of final photos from a variety of different angles.
PLR Recipes are the lowest price recipes from BloggersBestie.com.
What is an eCookbook?
An eCookbook is a simple PDF eBook that contains a collection of recipes that are already published on your blog. eCookbooks are designed to be printer-friendly and work great as Opt-In Offers or to sell to your audience.
There is no minimum or maximum number of recipes needed for an eCookbook and I can create any theme to meet your needs.
What is a Digital eCookbook?
A Digital Cookbook is a fully functional eCookbook that includes linked tabs and pages along with outbound links to your choice of URLs. Outbound links can direct users to your blog, your favorite affiliate products or storefronts, your email subscription form, and more. Digital Cookbooks work best with the Goodnotes (iOS) or Penly (Android) Apps.
What is a Digital Planner?
Like a Digital Cookbook, a Digital Planner is a fully functional planner that includes inbound and outbound links. While a Digital Cookbook is filled with your content, a Digital Planner is designed for the end user to fill with their own content.
Here is a complete explanation of What Is Digital Planning.
Digital Planners can be a simple calendar agenda or for a specific user such as a Pet Care Binder or Wedding Planner.